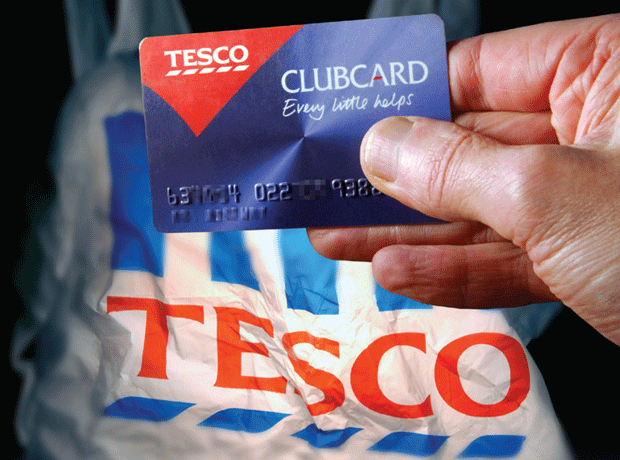 Tesco has failed in a renewed attempt to trademark the word Clubcard as an exclusive term for its loyalty scheme, after the Intellectual Property Office rejected an appeal against its original decision made in December 2013.
The retailer is currently considering options for the future of the creator of the Clubcard, Dunnhumby, but has said it plans to retain the loyalty card as a key part of its customer offer. Tesco's argument was that Clubcard should be viewed as a brand and not as a mere description.
However, Iain Purvis QC found in his ruling that the words lacked distinctiveness and should be free for all traders to use.
He ruled that a consumer would have "little doubt" if asked for his or her Clubcard in Tesco that the term referred to the retailer's loyalty card, but he went on to say "the question here in my view is whether an average consumer, asked whether he had a 'clubcard' in say his local steak restaurant, tyre fitters, or hotel chain would understand that he was being asked for the Applicant's card.
"I do not believe that this has remotely been established by the evidence. On the contrary, it is probably a reasonable assumption that, if on a visit to the premises of a Beefeater steak restaurant, a loyal customer was asked 'have you got a clubcard'… would believe he was being asked for his 'Beefeater Reward Club Card'."
Tesco had criticised the original ruling by the IPO in December 2013, which had claimed its case was weakened by the fact that the retailer tended to use Tesco Clubcard, rather than just Clubcard, in its marketing. In the appeal it produced evidence of the phrase Clubcard being used in isolation.
Nevertheless, the hearing found Clubcard was generally used in association with the main Tesco brand and not separately, and that mere use did not show that the public saw the term Clubcard to be a brand. Rather, he ruled, it is a mere descriptor.