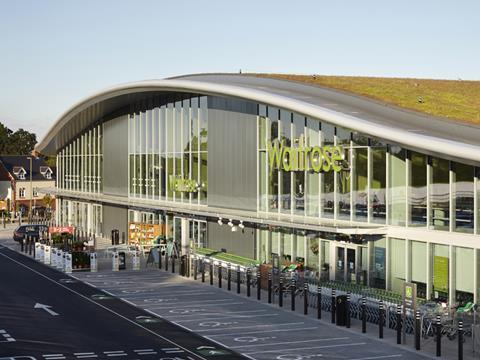 Waitrose has pledged to pay its smaller suppliers within a maximum of seven days in a bid to give them "more financial stability".
The new payment terms will come into force over the next two months and ensure all suppliers worth less than £100,000 annually receive payment within a week of providing an electronic invoice. Waitrose supplies over 2,500 locally and regionally sourced products and more than 600 small suppliers are set to benefit.
Waitrose commercial director Mark Williamson said the review of its payment terms aimed to "make our good relationships with small suppliers even better". "We are passionate about supporting and nurturing British producers - and this step will help give smaller scale businesses, including new start-ups, more financial stability by helping with cashflow," he said.
Menzies LLP head of retail Roberto Lobue welcomed the move. "In this time of economic uncertainty, large businesses have a social responsibility to treat their smaller counterparts fairly and it's great to see Waitrose take the lead on this," he said.
"Waitrose is likely to enjoy the commercial benefits of taking an ethical stance towards small businesses by appealing to the UK's increasingly ethically minded consumer base. Furthermore, staff retention is likely to improve as employees value working for a socially aware organisation."
But he argued that Waitrose "could go even further". "Contracts worth less than £100,000 per annum are still likely to form only a limited part of Waitrose's supply base; the threshold for swift payment should be extended to larger suppliers to achieve significant impact," he argued.
And Lobue called on other supermarkets to follow suit. "Post-Brexit, many smaller retailers are feeling the pinch, and enforcing ethical payment terms across the board will provide a huge financial boost," he said.