An increasing number of food and drink brands are taking a stand on political and social issues, here are five brands that are getting stuck in to the debate

This article is part of The Goodness Issue, a special edition of The Grocer dedicated to celebrating the work the grocery industry has done to tackle environmental, political and humanitarian issues facing the world today
This article is part of: How and why fmcg brands got political
BrewDog takes on Boris
September 2019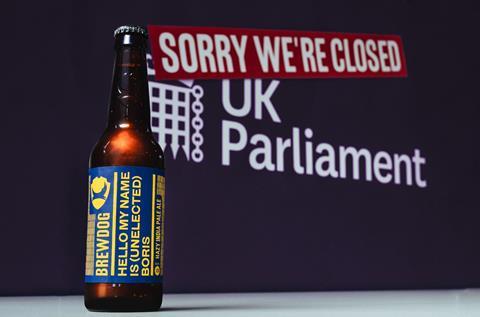 The Scottish craft brewer added another 'protest beer' to its collection in 2019 with the launch of the 'Hello My Name is (Unelected) Boris' – a "liquid protest against unelected leaders and undemocratic action".
As well as launching the 5.2% "hazy" IPA, the brewer offered all MPs a free bottle, and an invitation to use its new DeskDog workspace initiative. "Instead of a placard, we've put our passion for craft into making this iconic beer for us all to drink while we wait for democracy to turn up again," said co-founder James Watt.
Ben & Jerry's fights for refugees
August 2020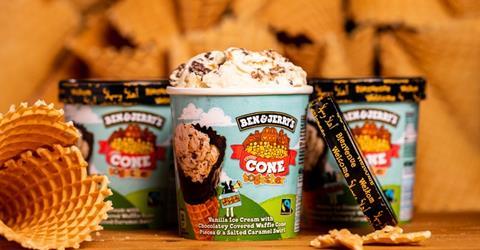 Fighting for the rights of refugees and asylum seekers is an ongoing area of activism for the Ben & Jerry's brand.
In 2020, that strand of its activism saw it come to blows with home secretary Priti Patel and other MPs over a tweet that implied Parliament "showed a lack of humanity" for refugees. "Can I have a large scoop of statistically inaccurate virtue signalling with my grossly overpriced ice cream please," retorted MP James Cleverly.
"We have spoken up for issues of fairness and equality since the early days," said Ben & Jerry's.
Industry against child food poverty
September 2020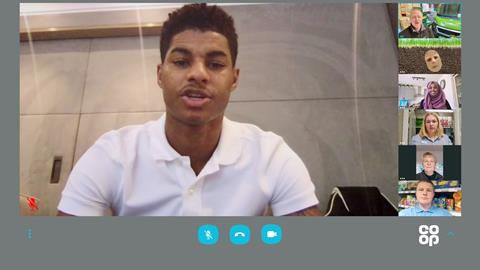 The likes of Nestlé, Prezzo and Hovis, alongside several supermarkets, stood shoulder to shoulder with footballer Marcus Rashford on calls to help bring an end to child food poverty, starting with free school meals during holidays.
"It simply cannot be right in 2020 Britain that children are going to school hungry," said General Mills VP MD for northern Europe Ben Pearman. "We feel duty bound to play our part."
Together, the brands and retailers involved hope they can use their profile to create lasting change in policy.
Absolut Vodka supports LGTBQ+
February 2019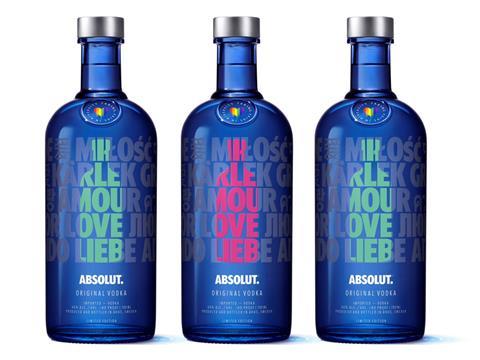 Rather than simply use its voice, Absolut Vodka has been using its packaging to speak out against racial and LGTBQ+ prejudice. In 2019, it created the latest in a line of limited edition bottles with this 'Drop' design, using ink extracted from 'hate signs' collected from protest placards all around the world. The ink was used to print the word 'love' in multiple languages on the bottle.
The brand said it hoped the bottle would help "capture attention for the cause", which it has championed through an ongoing partnership with LGBT+ charity Stonewall.
This mocks Trump's 'fake news'
November 2020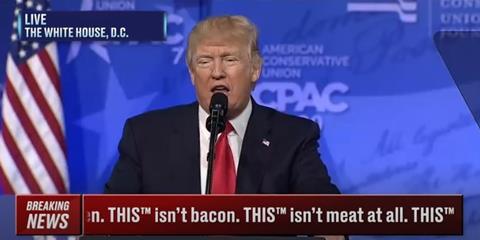 As Americans headed to the polls in November, plant-based brand This published its own take on the incumbent candidate, with a short video shared on its social media that edited Trump to call its brand "phoney and fake".
It attracted tens of thousands of views. Some enjoyed the light touch, while others said "love your products, not your politics". The risk of a fallout was limited though, says co-founder Andy Shovel. "Our calculated risk and insurance policy was that most people in the UK don't hold Trump in particularly high regard."