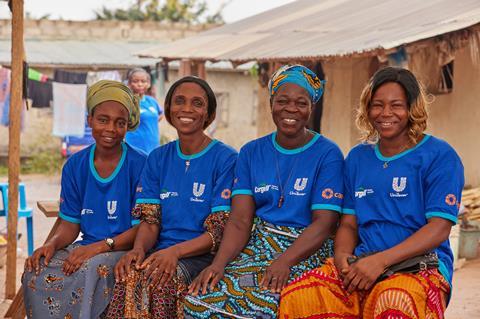 Magnum is scaling up its female empowerment programme in cocoa farming communities in Ivory Coast, following a successful trial.
The Unilever-owned ice cream brand has had its AWA by Magnum project in place since 2020, which helps women in cocoa farming communities gain skills and funding to be able to set up alternative income sources during the cocoa off-season.
Magnum makes up 60%-65% of Unilever's total cocoa consumption, the majority of which comes from Ivory Coast – the world's largest cocoa-producing country, where many communities are highly dependent on the industry.
However, there are only two harvesting seasons a year, leaving many households without a main source of income during the rest of the year.
Magnum's AWA programme focuses on giving women financial literacy training as well as funding through direct mobile payments and social infrastructure of Village Saving & Loans Associations (VSLAs) so they invest in or scale up other income-generating activities such as pottery making and hairdressing.
It has run in partnership with cocoa trader Cargill and local Ivorian NGO partners 100Weeks and Care for the past two cycles, having benefited 600 members of cocoa farming communities by the end of 2022.
Now Magnum is also joining forces with chocolate supplier Barry Callebaut, which will allow it to scale up the programme to be able to reach 3,000 women by the end of 2023.
"We are delighted that the AWA by Magnum programme has been expanding at such a great pace this year," said Rosie Festus, global brand manager and AWA programme lead.
"Having visited the programme in the Côte d'Ivoire and seen it evolve over time, it's incredible to see how much the women on the programme have not only grown their businesses and investment opportunities, but also on a personal level too."
She added: "Women in the communities really are inspiring the generations to come through their businesses.
"We have heard from the villages that women are now able to send their children to school and university as a result of their income generating activities, which was not achievable before.
"The education-first approach teaches women skills for life that she can pass on to her family, friends and beyond."
The company has a commitment to support 5,000 women in cocoa farming communities by the next two years, which is part of its wider 2025 Cocoa Strategy.
It has pledged to invest €25m to fund its wider cocoa impact programmes for female empowerment and beyond as a way to strengthen the farming networks upon which its ice creams rely.