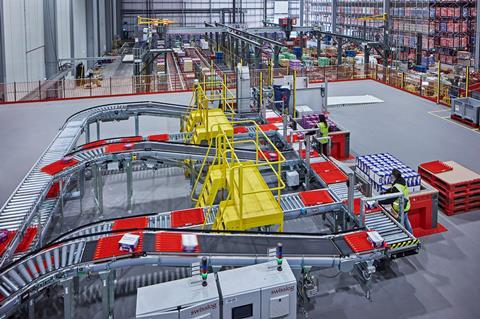 Nestlé has launched an incubator scheme for tech companies looking to tackle the logistics and supply chain challenges currently faced by the food & drink industry.
The scheme will be run in partnership with tech incubator The Centre for Digital Innovation (C4DI) and logistics firm GXO's Digital Distribution Operation Facility (DDOF) in the Midlands.
It has put out a call for technology companies "with relevant technology products and services that believe they can help Nestlé and the DDOF or who would like to learn from this partnership" to apply.
Nestlé would "be sharing our knowledge and expertise to work through solutions and innovations for the challenges companies are facing in the industry – while at the same time helping small businesses to develop and grow", said logistics innovation programme manager David Walker.
Businesses selected for the incubator would gain access to "people and organisations" to "partner and grow with", added C4DI MD John Connolly.
"We don't do pitching competitions, but we can support you in building scalable global technology business," he said.
It comes as food and drink supply chains have come under immense pressure over the past year, with costs surging and shortages across a host of categories, most recently in tissues and feta cheese.