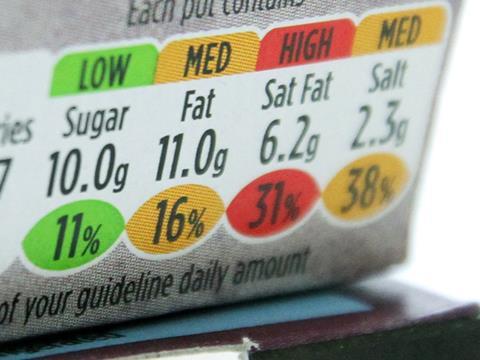 The UK government and devolved nations have agreed to work together on a system of transparent reporting for the food and drink industry, which could see companies required to provide data on the health and environmental impact of their products within as little as 18 months.
The government has attracted widespread criticism for its "watered down" response to Henry Dimbleby's National Food Strategy (NFS), but its proposals for a new Food Transparency Data Partnership will require companies to report on the health and "potentially" environmental impact of their products by the end of next year in England.
The Grocer understands all three devolved nations have this week committed to work with Defra and the DHSC on the programme, which as well as reporting could have major implications for front-of-pack labelling.
However, the plans have met a mixed reaction from the industry, with one source describing them as an "absolute hornet's nest" .
Supporters claim despite the lack of detail in the government's response to Dimbleby's plans, the creation of a national programme of transparent reporting - which Dimbleby had originally labelled a national database - could lay the foundation for a new system of evidenced-based polices to tackle obesity and climate change.
GS1 UK chairman, and former Mars and Nestlé supply chain chief Chris Tyas, who chairs the Food Resilience Industry Forum (FRIF), said a move to greater transparency could end up being the biggest legacy of the report and could help dictate health and environmental policies in the industry for "decades to come".
However, others have accused the government of becoming "obsessed with data" and embarking on an unworkable programme which will bury companies in red tape and risk confusing the public.
"I think this is just smoke and mirrors window dressing," said one source.
"This is being led by organisations that believe they can simplify hugely complicated issues and massively diverse companies by someone getting a message on the pack which says products are healthy and will help us to net zero. It's pie in the sky to think this will work.
"Yes, we need interventions that tackle health and sustainability. But what we are getting is a substitute for proper strategy. Academics will no doubt be rubbing their hands with glee at these developments, but the reality is it is going to take years and years to develop these metrics, if it can be done at all.
"I think there's a real danger we are just kicking the can down the road and the result is a huge burden of red tape for food and drink companies and the potential for massive confusion for consumers."