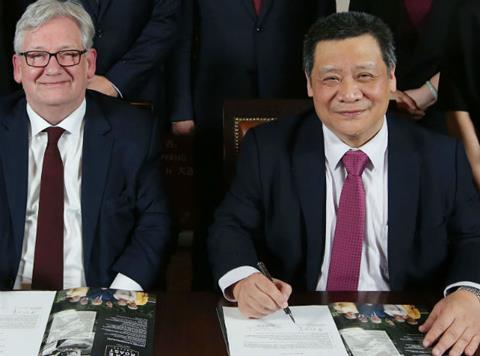 Belfast-based supplier Pure Roast Coffee has just launched in a major shopping mall in Shanghai.

A second store is also opening in Hangzhou in East China over the next few months.

Pure Roast Coffee is launching this venture in partnership with Bejing-based China Resources.

The Chinese company has recently taken an equity holding in Pure Roast Coffee and formed an equity joint venture to develop the coffee business across China. "The new coffee shop in the store is a hugely impressive and an immensely exciting development for us. It's a tremendous showcase of our premium coffee in China, now the world's most dynamic marketplace, a market with a rapidly developing coffee culture," said MD Martin Symington.

Pure Roast Coffee is advising China Resources on how to develop coffee shops across its Ole supermarket network, which specialises in selling western products.

It will also supply the stores with premium quality beans and ground coffee.

China Resources is a state-owned enterprise working across retail and foodservice. It has about 5,000 stores throughout China and Hong Kong.