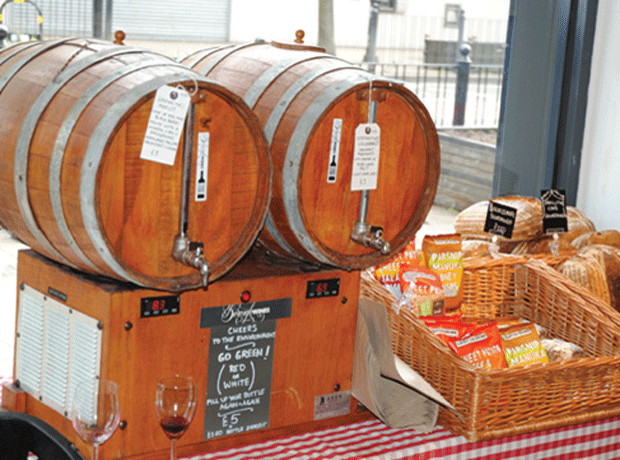 Name: Mehmet Guzel
Type of store: SimplyFresh
Location: Bethnal Green

Main suppliers: I take supply centrally from SimplyFresh, and a lot of organic and health foods from Goodness Foods. I source all of my fruit & veg from local markets, with the support of SimplyFresh, and use many local suppliers.

How often do you get new lines in? We try to introduce local and specialist suppliers whenever we can, and look for new suppliers on a daily basis.

What new lines have you recently started stocking and why? Borough Wines' wine straight from the barrel, which tastes great and has a great eco message. We also stock Happy Kitchen, local brownie bars free from dairy and gluten, loaves from local baker Elliott's Bakery, and beers from local micro-breweries.

How do you find out about new products? Farmers' markets, social media and word of mouth.

Is there one product that is selling particularly well? Elliott's Bakery is doing very well and we are looking at extending the range. Borough Wines is also selling well and we get a lot of repeat business as people bring their empty bottles back to refill.

Is any product selling badly? Our tinned food is not selling too fast as we are focused firmly on the fresh side.

Have you delisted any products recently? We've only been open for five months so we haven't delisted any lines. But SimplyFresh reviews our data regularly and we will see what lines we can replace at our six-month review.

Are there any new products you've got your eye on? We will be launching an in-store deli soon. SimplyFresh has been very supportive of this. We are looking for more local suppliers, as this has been a big success for us.