On 9 June, London's historic Guildhall will once again play host to the prestigious Grocer Gold Awards. And later this month the full shortlist will be revealed, including three new awards introduced for 2015.

But to get the ball rolling we are announcing, this week, the winners of our Supplier of of the Year competition.

We contacted hundreds of buyers from the leading supermarkets, symbol groups, discounters and wholesalers - including Tesco, Sainsbury's, Asda, Morrisons, Waitrose, Nisa, Spar, Poundland, Landmark, Booker, Bestway and Brakes - and asked them to assess the performance of suppliers based on: category management; consumer insight; value of brands/production quality and technical knowhow; management and sales; consumer marketing; supply chain; trade and shopper marketing; and overall strategy and performance.

The list of 28 winners on the following pages testifies to the outstanding work going on in highly challenging market conditions.

The winners are now in the running for a Grocer Gold Award for either Branded or Own-label Supplier of the Year. Last year Heineken won the former, Cott Beverages the latter.

"The comprehensive nature of the judging process means topping their category in the Supplier of the Year awards is an impressive feat in its own right, hence the special attention we give it in the magazine before we publish the rest of the shortlist," says Adam Leyland, editor of The Grocer.

"Now, each supplier will go forward to be judged by an elite panel of trading and commercial directors to decide the two winners."

The rest of the awards are set to be as keenly contested. The Store Manager of the Year always gets the night off to a lively start. And who will be Grocer of the Year? Aldi, which overtook Waitrose to become Britain's sixth-biggest supermarket a fortnight ago, has won two years in a row. Can it make it a hat-trick?

"Once again we had a record number of entries this year," adds Leyland. "That makes the competition harder, but success all the sweeter. So if you're shortlisted get your tickets now, because it's always a sell-out."
Tobacco and e-cigs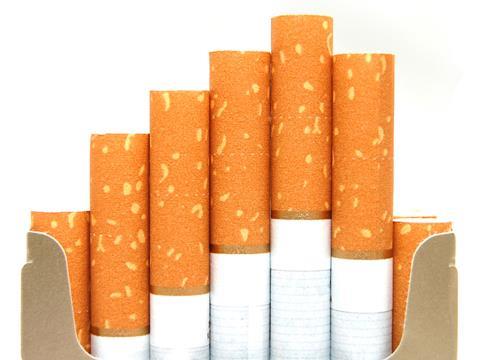 Branded winner:
Imperial Tobacco
Why did it win? "They have a good strategy and important and valuable brands, backed up with investment and excellent in store execution support," said one buyer. "Imperial follows market trends and we have very few service issues," said another. Imperial's range of e-cigs under the Blu brand also came in for praise, as well as a strong focus on Carlton, Gold Leaf and Players. Lambert & Butler Blue "breathed new life into a key brand with a new no1 ranked SKU". Imperial's sales team also won plaudits, with the team "working collaboratively at centre and in store to drive maximum on-shelf availability." Another buyer praised its supply chain. "Deliveries are always on time, and we are kept fully informed of pack changes, price mark changes and deliveries during holiday periods. The support team at Nottingham is fantastic." Another said Imperial has an "excellent category captain who has provided excellent support for the rollout of our dark stores." A third said there were "very few supply issues".
Soft drinks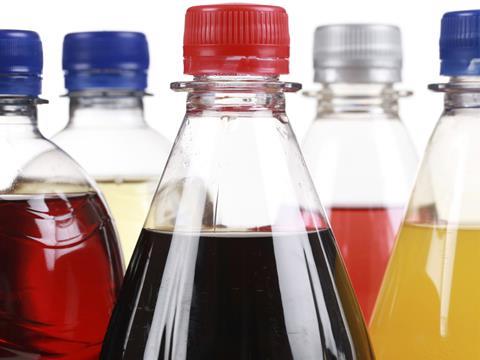 Branded winner:
Britvic
Why did it win? "A great team to work with, with great products," said one buyer. "Britvic has taken over as the thought leader within the category, understands the long-term trends and adapting to the current market challenges," said another, adding Britvic's performance is the "best of the major suppliers". Another praised the sales team for its "personable yet professional" approach. "They genuinely try for our account and maintain a good level of contact on a regular basis."
Own-label winner:
Cott Beverages
Why did it win? Following up last year's win with another, Cott Beverages emerged victorious thanks to its "always first class" approach across all categories, according to one buyer. It also offers buyers "great access to data" and has an "inventive approach to NPD" said another. Overall, another buyer said Cott had a reliably "consistent approach and delivery of proposition, while its knowhow was described as "great" by another satisfied client.
Alcohol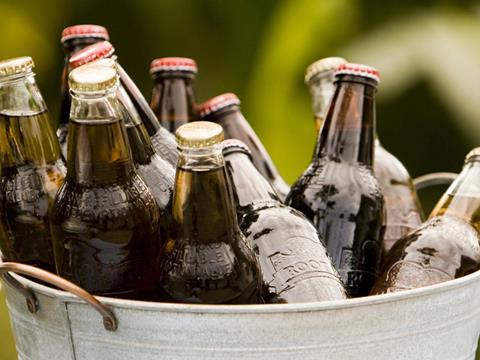 Branded winner:
Heineken
Why did it win? "Responsive to requests and always timely," buyers praised Heineken for its "good knowledge of the overall market", its "good use of differentiated routes to market", providing "insightful market and category updates, along with valuable support with category reviews" and the fact it's "brand leader in the majority of sub-categories". Its sales and management team - the most highly rated - also "showed improvement in terms of flexibility and collaborative working".
Own-label winner:
Kingsland
Why did it win? "Growth, vision and solution seeking," were three reasons why Kingsland topped the poll for one buyer in 2015. Another liked the fact it "widened its portfolio to offer greater scope, offering solutions at a number of differing price points". Its level of customer support also came in for praise, with one buyer saying the business offered "excellent presentations, featuring valuable and focused market insight" as well as close collaboration to "markedly improve availability".
Meat, fish and poultry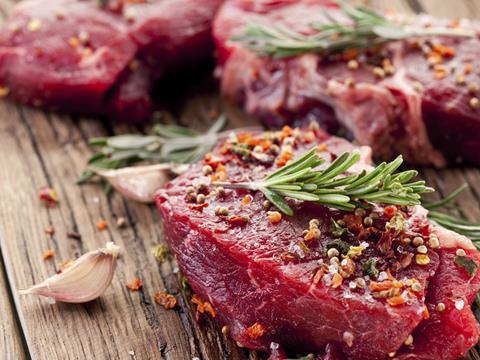 Branded winner:
Young's
Why did it win? Young's has a "clear strategy for their brand supported by a sustainable vision," said one buyer. It is "always forthcoming, engaging, quick to respond and competitive," said another. The Young's supply chain also came in for praise, with one buyer saying "they have a key person working alongside us, the product is always in stock and Young's is always thinking about the customer", while another buyer said they provided "category support on every level".
Own-label winner:
Young's
Why did it win? A double header for Young's, which received equally enthusiastic praise for its work in own label as it did with branded products. "A focused total category approach," said one buyer. "They produce one of my key commodities and always deliver on time and the volume required," said another. "Nearly 100% availability" said a third. The sales team were also "highly collaborative" and "always proactive, and highly reactive when needed".
Dairy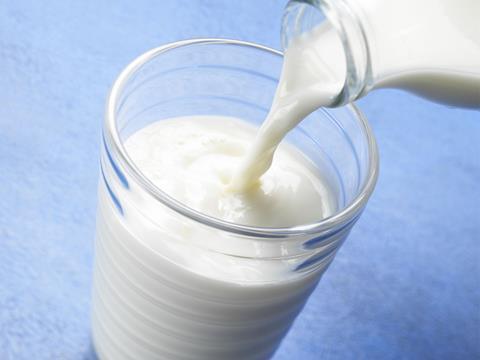 Branded winner:
Arla
Why did it win? One of the highest scoring suppliers, Arla is a "dynamic supplier with a clear strategy that underpins everything they do," said one buyer. Another said Arla "plays the role of champion within my categories and gives me insight into sections that they do not even supply, to ensure I have all the information I require". Another said the sales team was "proactive in seeking feedback to change the way they work". Only on supply chain was it bettered by a rival.
Own-label winner:
Arla
Why did it win? Again, Arla destroyed the competition in this category, winning it by a mile. One buyer praised its "very comprehensive cheese strategies for own label" and another said Arla had shown "great support with our Cheddar strategy". A third happy buyer said Arla's level of customer insight was very strong, with "very good analysis of the data and looking to the future". Its supply chain was also described as "very slick with consistent delivery".
Fruit, vegetables and salad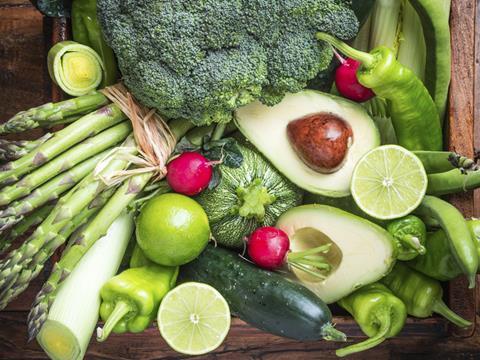 Own-label winner:
Manor Fresh
Why did it win? Manor Fresh claims to have the "freshest quality products, and the fastest supply chain in the business", run by a team that is "passionate about produce, continually improving what we do, with a flexible attitude to customer needs". Buyers agree. One said Manor Fresh had "gained business from another supplier" and subsequently delivered "consistent availability of a quality product." Its high degree of customer insight also pleased buyers, who said Manor Fresh had "purchased Kantar data and dedicated resource to work on strategy with us". The sales team also accompanied buyers on "store visits to competitors" to show off what it was achieving elsewhere in terms of "consistent availability and accuracy". Another satisfied buyer said Manor Fresh was a "well-run account", that they "communicate well in advance and plan seasonal produce well". It also has a "strong technical manager", was able to deliver "exclusive varieties" to one customer, and was ahead of the game in terms of "potato development".
Bakery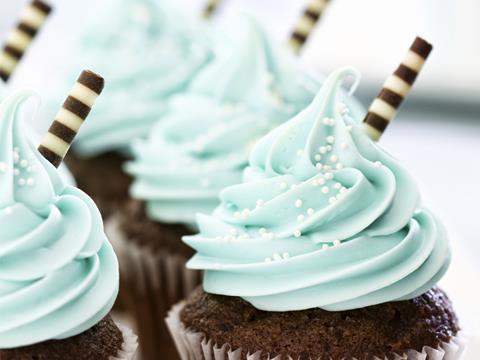 Branded winner:
United Biscuits
Why did it win? Its masterbrand strategy has brought both a "focus on its core product" and a "clarity to its portfolio", said one buyer, while another said the business was "clearly looking to grow and look at ways to offer us a point of difference in the market". The winner with buyers in almost every criteria, they also praised its "collaborative working" and a "keenness to develop bespoke packs for our business", along with bags of specific research and category insight.
Own-label winner:
Allied Bakeries
Why did it win? Allied Bakeries had some bad news recently when Tesco delisted Kingsmill bread, but the headline news belies the fact Tesco still stocks a wide range of Allied-supplied own-label lines. Buyers from other supermarkets also praised Allied for its "performance across all our categories", although its supply chain came in for particular praise, with one buyer praising Allied for being "responsive to customer needs", while another credited Allied's technical knowhow.
Household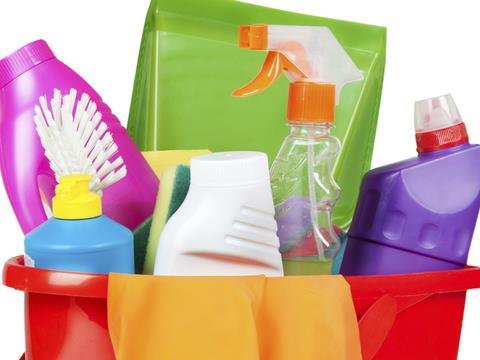 Branded winner:
Reckitt Benckiser
Why did it win? An "excellent all-round approach", a "one-stop shop range and offer", "strong brands and innovative marketing" and "a collaborative approach" were some of the reasons buyers gave for Reckitt Benckiser's victory. "They know how to support their brands and launch NPD," added another, and they "developed a true convenience range where others couldn't". Buyers also paid tribute to the sales team. They "are more engaged and do more than the others".
Own-label winner:
Robert McBride
Why did it win? "Always keen to share NPD and ideas," said one buyer. A second said Robert McBride "delivers products that meet our animal cruelty-free policy". It also has "good market knowledge" and "present insights more than others" at "regular meetings". One buyer praised "the new team that are really working well with us", are "willing to go the extra mile to hit launch targets", and who are "committed to the cause with year-on-year sales increases".
Cereals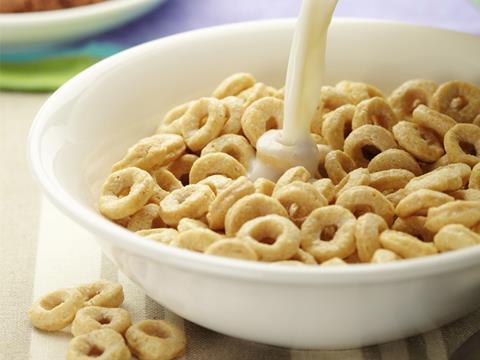 Branded winner:
Nestlé
Why did it win? In one of the closer categories this year, Nestle nosed ahead thanks to its strategic nous, which "identified areas of weakness and applied additional resources to drive sales". Nestlé also "consistently used consumer and customer insight to identify trends and gaps to improve the way of working and to drive share and volume".
Own-label winner:
Morning Foods
Why did it win? Based in Cheshire, Morning Foods has long been a strong player in own-label cereals and topping this category is further evidence of that. One buyer drew particular attention to its alertness and "strong focus on growth categories such as oats and mueslis". But the key to its success was its sheer consistency across the eight judging criteria: top on technical knowhow and overall strategy and performance, it was otherwise always there or thereabouts.
Frozen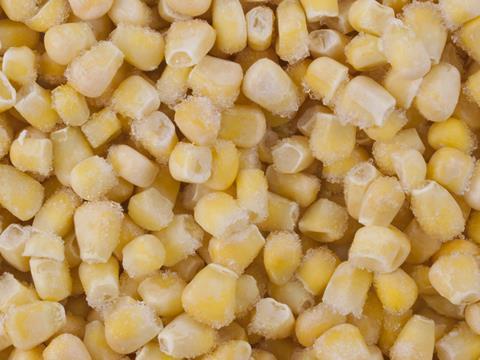 Branded winner:
Birds Eye
Why did it win? "A major brand that has listened and become more flexible in its approach" was one reason why buyers voted Birds Eye number one in 2015. "They are focused on their innovation pipeline but also understand the need to invest in price in the current market," said another. Furthermore, its "new advertising campaign shows they are up with the times", its "understanding of the frozen market is second to none" and the sales team "rarely have an issue".
Own-label winner:
R&R Ice Cream
Why did it win? Victorious in 2014, R&R topped the category again by "balancing own-label and brand needs exceptionally well," and for "a great can-do attitude". Another said R&R was "pro-active and puts the customer first in decision-making". Although R&R is a "massive supplier, they work in a more artisanal way with NPD for own label," said another. And while reserving particular praise for Angela Taylor, the sales team was "friendly, and always willing to help".
Confectionery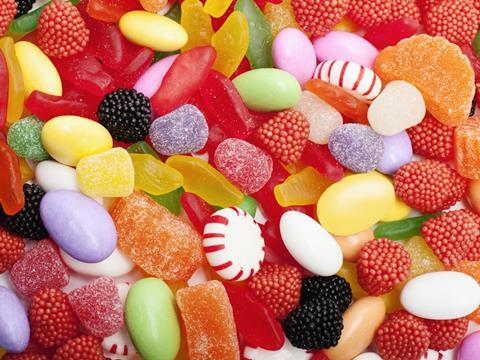 Branded winner:
Mars
Why did it win? A second win for Mars. Its strategy of "understanding our business and working in partnership to deliver a successful 2014" was key for one buyer, while another paid tribute to the "strength of its brands and willingness to support us". A proactive approach to category insight, in which it offered an "unbiased view on the category and best practice", was complemented by its innovative approach to consumer marketing and trade promotion and merchandising.
Own-label winner:
Freemans
Why did it win? Freemans came in for praise across categories ranging from strategy to insight, innovation to customer support. "We work really well with them as a supplier, they've a full range of products and great availability," said one buyer. Another said: "They really know the market they're going into, and whenever we want stock they give it to us as we need it. The team are always helpful, friendly, and always give us the information we need for an order - they're a great team.".
Snacks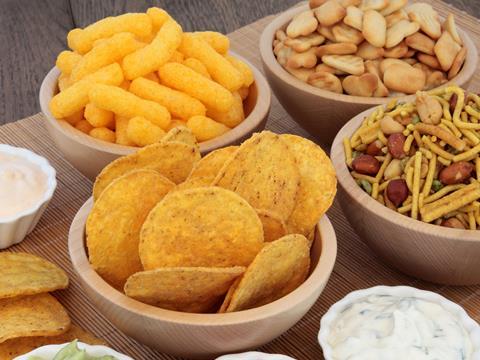 Branded winner:
Walkers
Why did it win? Although NAMs from rivals came in for individual praise, it wasn't really a contest: Walkers was first in all eight criteria, driving "fantastic volumes thanks to their understanding of the discount channel" and praised for their category management. "There are always a lot more NPD lines available from Walkers each year than anyone else." Buyers also praised the sales team: it was "always supportive," held "regular logistics meetings" and "fight our corner at every opportunity".
Own-label winner:
Tyrrells
Why did it win? Unlike the branded winner in snacks, this was the tightest of all in the own-label category, but Tyrrells triumphed for its ability to "understand retailer priorities", according to one buyer. However, they also excelled at "understanding the market", "offer clear insight into data", make "timely deliveries", "offer excellent service levels" and have "great direction from account management to focus from the managing director".
Ambient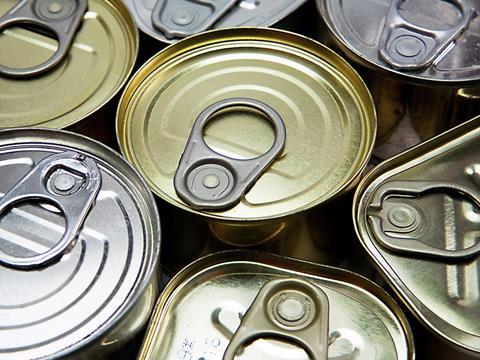 Branded winner:
Mars
Why did it win? In this fiercely competitive category, Mars pipped Unilever with its overall strategy and performance, and in particular its consumer marketing (including its proactive approach to online activity) and shopper/trade marketing. Buyers were also impressed with its collaborative and "polite" approach as a team. Mark Ashcroft came in for particular praise for his "responsiveness", while overall service levels were described by one buyer as "very good".
Own-label winner:
Princes
Why did it win? Just like last year, Princes takes the award for own-label ambient thanks to its "collaborative, long-term approach". Another buyer praised its good work on "development briefs with customer-focused research" as well as its focus on the supply chain, saying Princes regularly planned for "logistics change and shared efficiency benefits". A third buyer said Princes had delivered a "strong technical focus on a huge own-label launch and relaunch".
Health and beauty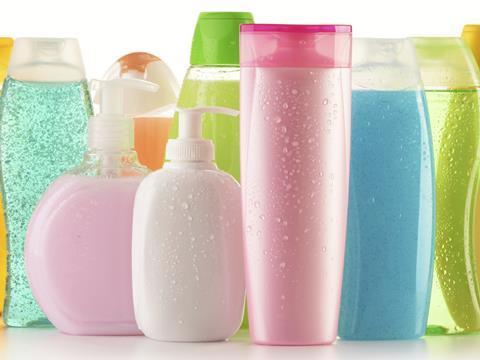 Branded winner:
P&G
Why did it win? In almost all criteria P&G was no1. "Promotional strategy implementation has driven us back to year-on-year growth across their brands and in the total category," said one buyer. "Key brands for the category are being developed for customer needs, and support is being given to drive these," said another. A third said P&G's category management team had been "remarkable in their unbiased approach and analysis of the market - detailing the relevant NPD for my business".
Own-label winner:
Medichem
Why did it win? Medichem won plaudits from buyers across a wide range of categories. It came in for particular praise for its trade and shopper marketing and merchandising, which was described as "fantastic". Its supply chain and logistics team was also highlighted as a plus point by buyers, one of whom described it as "strong and supportive". Another buyer said, overall, Medichem delivered "great brands, innovation, quality and value" to its business partners.
Chilled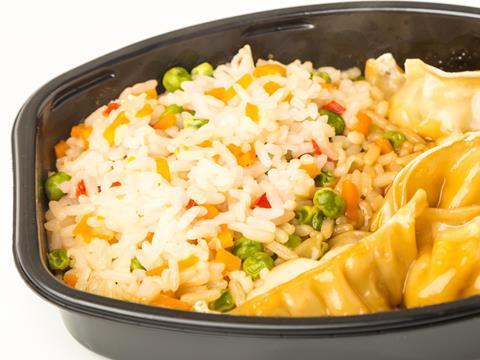 Branded winner:
Winterbotham Darby
Why did it win? "Complete traceability of raw material sourcing, down to the individual field where our tomatoes are grown in Chile," said one happy buyer. Another praised WD's "Christmas Tree antipasti platter, which sold fantastically well". One buyer said support was "timely and detailed, with relevant updates provided at segment level" while the sales team "go above and beyond in ensuring customer needs are met, adapting behaviours and approach to drive growth".
Own-label winner:
Bakkavor
Why did it win? Finishing streets ahead of the competition in the own-label chilled category, Bakkavor was praised for its all- round strength in "supply, innovation and category insight" by one buyer. "Always delivering first to market process and, as such, first to market products," said another. A third buyer said Bakkavor was always "driving customer insights, owning categories and applying this in store", while the "sales team across the board is very strong".