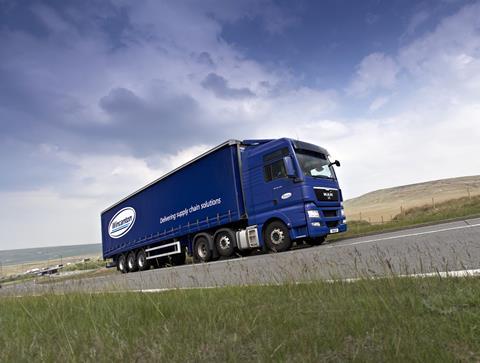 Back in 2015, the government announced plans to improve air quality in some of the UK's most populated cities.
Birmingham, Derby, Leeds, Nottingham and Southampton were the first five required to make their air cleaner by 2020, with central London taking more extreme measures in the form of an Ultra Low Emission Zone (ULEZ), starting in April 2019. This list is likely to grow in the coming few years, with other major towns and cities either earmarked for or considering action to clean their air, while strict emission standards will also come into effect across the whole of London from October 2020.
Clean Air Zones (CAZs) have been outlined as a solution to the problem of pollution in urban environments. CAZs are areas where a local authority introduces measures to improve air quality, such as limiting access for certain vehicles based on their emissions.
Penalty charges of up to £100 per day for HGVs that don't meet Euro VI standards are set to come into place in central London this April, with Birmingham and Leeds due to introduce daily charges of £50 for the same vehicles in 2020.
It's hoped that CAZs will benefit the health of those that live, work and visit these areas.
A 2018 survey from the British Vehicle Rental & Leasing Association (BVRLA) found that only 55% of small and medium-sized businesses knew about the introduction of CAZs. This raises questions around the impact on their operations, and the hauliers and carriers making deliveries for them within these areas. Access charges and time restrictions will significantly increase costs, not just for businesses but inevitably for the customer.
As there's been a shift towards convenience retail within these densely populated zones, deliveries into them are essential. For example, Birmingham – due to launch its CAZ in January 2020 – saw the number of people living within 0.8 miles of its centre increase by 163% between 2002 to 2015. Pair this trend with a cursory glance at any major grocery retailer's store locator and it becomes clear there are huge numbers of outlets and a massive market relying on deliveries into CAZs.
This poses some big questions for grocery businesses. With the market competitive and margins thin, can additional delivery costs be absorbed? Is there enough flexibility to recover costs elsewhere? Does the delivery fleet (whether that be the retailer's own vehicles or that of a third party or subcontractor) meet the criteria for low emissions? Can delivery routes be more efficiently scheduled to reduce the volume (and location) of emissions? Or is there a new model for urban store deliveries which prioritises the reduction of emissions?
Time is running out to find answers to these questions. If you don't have them, it's time to consider the impact of CAZs on your business and your customers.
Having access to a fleet that meets Euro VI emissions standards, as 70% of Wincanton's vehicles do, is a response to all of the above: this meets the necessary level for unrestricted access to the currently proposed CAZs.
By investing in greener transport, such as electric vehicles – another route Wincanton is actively exploring – not only will your business help to make a cleaner environment, it will avoid the need to pass additional costs on to customers.
Not everyone will be ready for this new challenge,– but by thinking ahead, you could be.