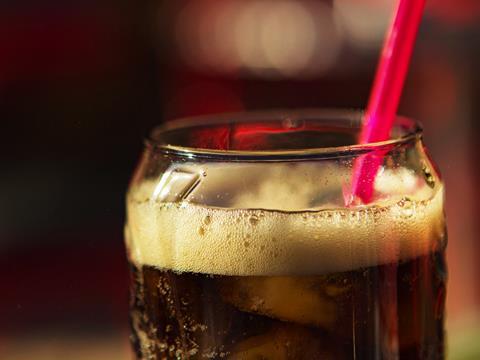 Britvic has insisted it remains able to supply all its soft drinks brands despite the ongoing carbon dioxide crisis, which has put supplies of carbonated soft drinks, beer and cider as well as meat and poultry under pressure.
The company, which bottles Pepsi in the UK, also said it was working with its CO2 suppliers to find alternative sources of gas supply, after shortages across Northern Europe put many food and drinks businesses at risk of severe disruption.
One source suggested Britvic had identified potential CO2 supplies in Eastern Europe and was now working on finding drivers to bring the gas over to the UK.
The company did not comment on this suggestion, but said: "The closure of several CO2 production sites in Northern Europe is impacting supply into the UK and Ireland, including to many food and drink businesses. All of our factories have been, and remain, open and we continue to supply our customers across all of our brands. We have been working closely with our existing CO2 suppliers to minimise disruption as well as obtaining alternative sources of supply."
When news of the CO2 shortages broke last week Britvic was one of the suppliers believed to have been hit hardest, with several sources suggesting the company had been forced to take production 'off stream' at some of its plants.
Britvic has always insisted this was not the case and today stressed again that all its factories "have been, and remain, open".
Booker rations supplies
Britvic's assurances come as Tesco-owned wholesaler Booker started rationing supplies of beer and soft drinks in light of the CO2 crisis.
ITV News reported Booker was limiting traders to "10 cases of each type of beer, five cases of cider and similar limits on soft drinks".
A spokeswoman for the wholesaler said: "Due to the international shortage of CO2, we are experiencing some supply issues on soft drinks and beer. We are currently working hard with our suppliers to minimise the impact for our customers and to optimise availability with the stock that is available. Therefore, we cannot comment further at this stage."