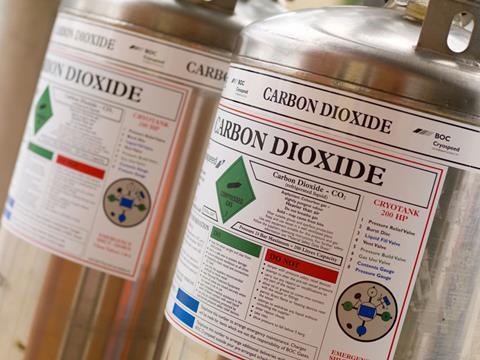 A shortage in food-grade carbon dioxide is currently causing havoc for the UK food & drink industry. Here, we explain what's behind the CO2 shortages - and why they're having such a big impact on the industry.
How is food-grade CO2 produced?
Carbon dioxide is a clear, odourless gas formed by biological processes - including fermentation and decomposition of organic material – and by combustion.
Although it is produced by simple combustion sources – such as heaters and boilers - the concentration of CO2 in the air is generally not high enough from these sources to make recovery commercially viable.
Commercially produced CO2 is therefore sourced from industries that have a high-volume CO2 rich gas stream as a natural by-product – such as ammonia and hydrogen production from natural gas, or biological processes such as fermenting beer or whisky.
How is it used in food and drink?
CO2 is used widely throughout the food and drink supply chain. It plays a vital role in the modified atmosphere packaging used to extend the shelf life of fresh meat and salads, while pig and poultry processors also rely on it for slaughtering. "Many of our members have invested significant amounts in biphasic carbon dioxide systems in their slaughterhouses," says British Poultry Council CEO Richard Griffiths.
It's also used extensively by the beverage industry to add bubbles to soft drinks, beer and cider, as well as during the bottling and kegging process.
"You can chew through an awful lot of CO2 without even trying. Things like purging kegs, sterilising – that's 30l equivalent of gas every time," says one brewer. "The carbing (carbonisation) of the beer itself is one of the smallest contributing factors to that."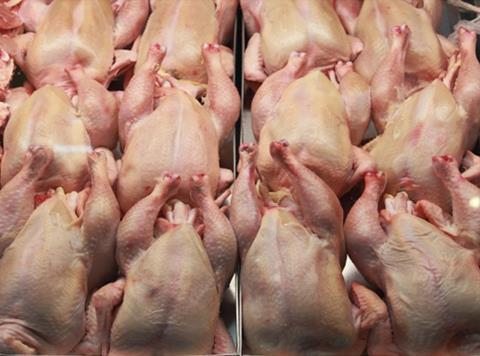 So why are we facing a shortage?
One of the largest sources of food-grade CO2 in Europe is ammonia plants, which often close for maintenance in the summer months – outside of the peak production time for fertiliser. This means supplies of CO2 are always tight at this time of year, particularly as demand for soft drinks and booze increases with the warmer weather.
This year, however, ammonia is in particularly short supply because more plants are shut than usual – with at least five producers across northern Europe currently in shutdown, according to Gas World. At the same time, a number of European bio-ethanol plants – another source of CO2 – have also shut for planned maintenance.
The situation is particularly bad in the UK, where only one CO2 purifying plant is currently in operation, with the rest shut for maintenance or due to "technical breakdowns", sources say, leading to a "mad scramble among suppliers."
"The situation is different from that which the industry experienced in 2015 in that this more recent shortage affects mainland Europe in addition to the UK," says the British Beer and Pubs Association.
"Supply issues here in the UK are being further complicated by a combination of planned plant shutdowns and unexpected equipment failure, in particular in connection with one of the two major national producers of bulk CO2."
According to some sources, the shortages are also down to a failure by the gas industry to develop the logistical capacity needed to keep pace with growing demand for CO2. "It's not the shortage of CO2 itself that is the problem, it's a shortage of their ability to collect and distribute it," says one beverage industry source. "For them to say there is a global shortage of CO2 is complete tosh, they just haven't sorted themselves out properly."
"It does sound like they are hamstrung at the moment in regards to logistically getting out to all the breweries," agrees another industry source. "It was described to me that there's only so many trucks that exist that can deliver the CO2. There's been an explosion in breweries over the last few years so if anything it sounds like a logistical supply & demand type thing."
Right. What is the gas industry saying about all this?
Major suppliers of CO2 – which include Messer, Air Liquide, Linde and Praxair – have all remained very tight-lipped on the situation so far.
Messer's senior vice-president of communications, Diana Buss, would not comment when approached by The Grocer but told Gas World: "As every year in summer, some of the European ammonia plants are not or partly in operation. In these repetitive situations, Messer tries to secure the customer supply by shifting product within Europe."
Air Liquide also refused to comment when approached by The Grocer, while Linde and Praxair have yet to respond to requests for comment. However, BOC – the UK arm of Linde which opened the country's first carbon dioxide purification plant in Manchester last year – is currently telling customers it cannot supply CO2 due to a "global shortage", sources claim.
What are the implications of the crisis?
Things are looking very bad indeed for the poultry industry – which relies on CO2 for both packaging and stunning. According to the British Poultry Council, up to 60% of the UK's poultry processing plants could be knocked out within days unless the situation is rectified because they cannot continue slaughtering without supplies of the gas.
Brewers are also already facing difficulties – especially in the bottling and kegging of their product. Heineken has warned pubs to expect major shortages of its Amstel and John Smiths brand because it can't carbonate them, while sources claim Brew Dog has already suspended production.
"A shortage of carbon dioxide would undoubtedly cause an issue for beer makers," says Francois Sonneville, senior analyst at specialist food and agribusiness bank Rabobank."In the middle of a World Cup, when fans across the globe want to watch the football with a beer in hand, the timing could not be worse."
Soft drinks brands are also struggling, with some bottling plants refusing to take any more stock for the foreseeable future. As a result, supermarket supplies could run out within days, according to sources, and some retailers have already put out of stock warnings on own label fizzy drinks.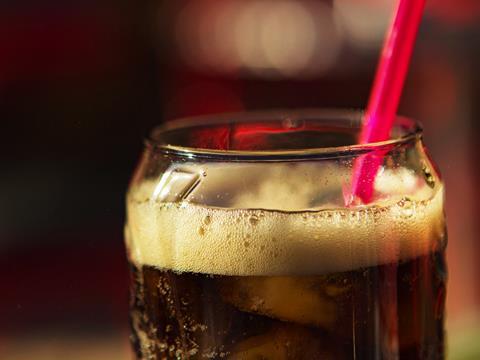 If the CO2 crisis is not averted, there could also be big implications for carbonated water, which is outpacing soft drinks like cola in terms of sales, Sonneville adds. "We could be in a situation where the supply of these premium fizzy waters runs dry in shops and restaurants. Soft drinks giants would therefore feel the pinch in one of their most promising markets as health-conscious consumers move away from sugary products."
Oh dear, so what next?
The British Soft Drinks Association says its members are working with suppliers to mitigate the impact as well as looking at alternative sources of CO2, while the BBPA has been in contact with the two major national producers of CO2 asking them to rectify the situation. The situation is "very much in the hands of the producers themselves" and shortages "may last for at least the next few weeks," it warns.
"One supplier has already been in contact with their customers to notify them of force majeure."
As the situation grows ever more urgent, the BBPA and FDF have both asked Defra and the BEIS for help. However, with some poultry producers set to run out of the gas within days, the BPC has urged the government to prioritise the livestock sector and "help keep the supply chain moving in order to avoid any knock-on effects in the longer term regarding animal welfare and gaps in food supply."
Defra confirmed the government is "in contact with the relevant companies and trade associations, including those within the food and drink sector and main CO2 suppliers."