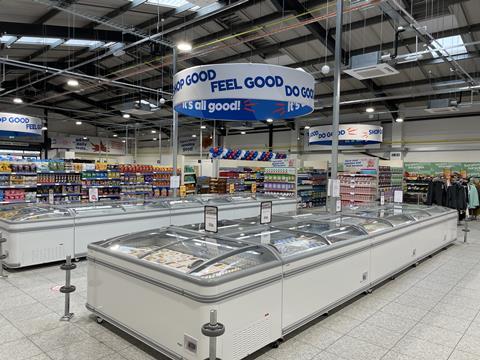 Food redistribution group Company Shop has announced record figures in preventing food from going to waste, in the first year since its takeover by waste giant Biffa.
Company Shop Group said it had handled more than 98 million surplus products in the past year, redistributing nearly 35,000 tonnes of food and products during the pandemic.
Its social supermarket network received a 34% increase in donations from industry partners over the year, providing the equivalent of more than 2,950,000 meals for individuals and families in food poverty.
Biffa bought Company Shop Group in a surprise £82.5m deal last year, saying it would power a big increase in the amount of food that was redistributed.
Founded by entrepreneur John Marren nearly 50 years ago, the group buys surplus food from across the fmcg supply chain, including most major supermarkets and suppliers with a so-called 'profit with purpose' model.
It has a network of a dozen stores which sell surplus at deeply discounted rates to member workers from sectors including the fmcg supply chain, emergency services and the army.
Company Shop Group said the results showed the takeover by Biffa had been a success in the war on food waste.
"At Company Shop Group we have always sought to work collaboratively with our industry partners and wider stakeholders, as we believe that together we can be a force for good and make a genuine and positive difference for the people and world around us – socially, commercially and environmentally," said Company Shop Group MD Steph McGinty.
"We're not stopping here, and we know there is a lot more we can do by working together, so I would urge any organisation looking to unlock true value from their stock to partner with Company Shop Group, as we work to create a world where no surplus needlessly goes to waste."
Biffa CEO Michael Topham said: "We always knew the key role Company Shop Group would play in Biffa's long-term vision to be the leader in UK sustainable waste management.
"One year into our partnership, we have redistributed significantly more surplus food and household products and continue to change the way people think about waste.
"As we move forward, I'm excited to see what we can achieve together as there's so much more we can do."