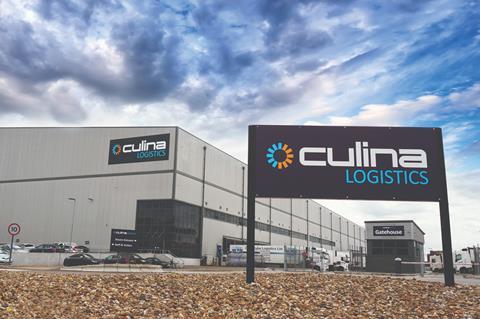 Culina Logistics has taken over the operation of the giant Tilbury distribution hub previously run by defunct rival NFT, in a move that will safeguard more than 200 jobs and the supply chains of major fresh suppliers.
The loss-making NFT Distribution Holdings was placed into administration by owner EV Cargo on 31 January, with EV subsidiary EV Cargo Logistics subsequently acquiring selected assets of the NFT business in a pre-pack administration.
But as The Grocer reported in early February, its operation at Tilbury – a key distribution hub for chilled products made by both Upfield and General Mills – was not part of the pre-pack arrangement, leaving uncertainty around the future of the operation and the supply chains of its customers.
Administrator PwC continued to operate the sprawling 230,000 sq ft facility with the assistance of Culina, which has now taken over the lease at the site and the full running of operations while also retaining the jobs of existing staff at the hub.
Culina said feedback from the suppliers using Tilbury during this period were "beyond expectations", with "not a single case shorted".
"With the customers facing a very difficult situation at Tilbury with their previous logistics provider, taking over the site was the right thing for us to do," said Culina Group CEO Thomas van Mourik.
"The project was certainly challenging, however, everything went to plan with no impact to the customer operations. I am pleased that our customers and new colleagues at the site are very happy with the outcome and the addition of this site to the Culina Logistics network further strengthens our position as the genuine market leader in chilled shared user logistics."