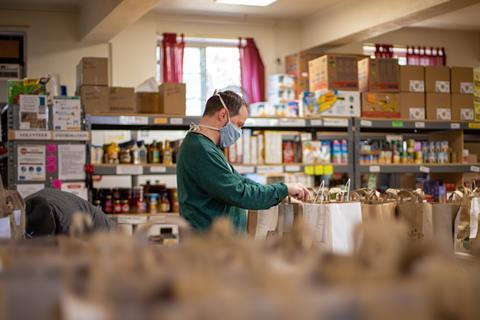 "Go fix it, dear Henry, dear Henry, dear Henry," was in effect what then Defra Secretary of State Michael Gove said to Henry Dimbleby back in 2019, when he asked him to come up with a strategy for England's food system. Dimbleby finalised the first part last year, which focused primarily on trade and on measures to support disadvantaged children. Part two of the National Food Strategy is due to finally emerge this summer.
When it does, our plea is this: please give us something businesses and grassroots organisations alike can get behind. Please create a food strategy that seeks to 'level up' our food system and bring fairness to the fore. Please set out a strong unifying vision – of a food system fair for people, planet and animals – plus a range of brave policy experiments addressing root causes, not short-term 'fixes' that paper over the cracks.
Will the strategy pass the fairness test? The Food Ethics Council's fairness framework can help answer that. We break 'fairness' into fair share, fair play and fair say. A 'fair share' means all having enough, but avoiding some having too much. 'Fair play' policies help protect everyone, giving all the same opportunities to participate and empowering people to solve their own food-related problems. Ensuring a 'fair say' involves giving everyone a genuine voice in food policy and enabling them to be free to make their own decisions about food.
So, you can see that fairness in food systems can take many forms. What are the kinds of policy recommendations business leaders should look out for in the strategy to tell if we are on the road to food justice? We want to see measures to rebalance power in food value chains, including ensuring farmers get more than 9% of retail price. Addressing fairness means laying out coherent policies to end the need for food banks, enshrining the right to food in legislation, incentivising access to land for those from marginalised groups and keeping pay ratios within fair limits across the sector. Citizens' assemblies are a powerful way to involve the public, to assess contentious food issues and hold government to account. We need policies that seek fairness for animals and the planet, too.
I want to see measures in the strategy that address food injustices head on. We need a level playing field for progressive food businesses to flourish and for rapid progress on social and environmental outcomes.
We've got our hopes set on a strategy with fairness at its core. This would be more likely to garner support from a broad alliance of food businesses, farmers, trade unions, environmental groups and civil society. Widespread backing would give it a fighting chance of being adopted by UK government, not swept under the carpet of Defra's offices or the mat of Number 10. If fairness is at its core and if the National Food Strategy envisages a future for the sector we broadly align with, then let's get behind it.