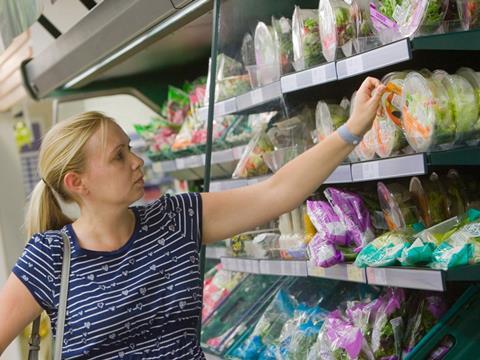 The expert behind a damning House of Lords report on food waste has accused supermarkets of hiding behind the problem of household waste to duck their own responsibilities.

Julian Parfitt, a special adviser on the Counting the Cost of Food Waste report, said despite recent progress from some retailers, the industry overall had failed to step up to the plate.

Parfitt called for all supermarkets to follow Tesco's lead in publishing individual food waste figures and address "stupid" supply chain practices that prevented food being redirected for human consumption.

Speaking ahead of a keynote address to the FUSIONS conference in Paris next Wednesday (27 May), Parfitt also warned the "clock was ticking" on the industry's battle not to miss its 2015 targets on food waste.

"We can't keep saying the consumers are the ones creating the waste," said Parfitt, who now works as a policy adviser to consultant Anthesis UK. "There needs to be a shift away from passing the blame on to the consumer and to looking more at the retail and supply chain issues that are contributing."

This week, Tesco reported 55,400 tonnes of food was wasted in its stores and distribution centres in 2014/15, down from 56,000 tonnes the previous year.

If Tesco could publish figures, "why can't every supermarket?" said Parfitt. "I think it's very fishy because they know full well what their numbers are."

Parfitt added there was an urgent need to "rebalance the supply chain relationship" so retailers took on more responsibility, and called on the government to look at how the powers of the Groceries Code Adjudicator could be used to stop wasteful practices. "We have a system where suppliers are thinking about production, production, production and for so much of its journey in the supply chain the ownership of food lies with suppliers," Parfitt added.

"They're so paranoid about not fulfilling orders there isn't sufficient thought put into the consequences of food surpluses caused by supply chain issues. It's cheaper for them to put that material into the supply chain, which leads to so much food being sent to AD plants or to landfill."

Despite its recognised leadership on waste figures, Tesco announced this week it would no longer be doing a dedicated CSR report on its commitments. The figures will instead be published online only.

A report by Wrap in January showed overall industry food waste figures have risen 0.1%, against the target of a 3% reduction by year end.