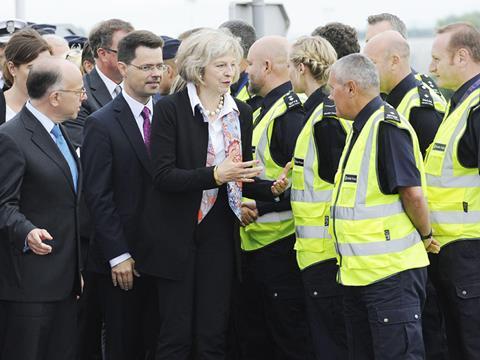 The Freight Transport Association (FTA) has said this week's agreement between the French and UK governments on tighter security measures at Calais "augurs well" but fears port workers could bring freight to a standstill again after the summer holidays.

UK home secretary Theresa May met French interior minister Bernard Cazeneuve on Thursday (20 August) and agreed a new Franco-British "declaration", strengthening their commitment to site security against criminal networks of smugglers trafficking in people, as well as protecting the most vulnerable migrants.

This includes the establishment of a new Command and Control Centre in Calais combining the skills of British and French police and the Border Force to "disrupt" organised criminals who attempt to smuggle migrants illegally, along with other more stringent security infrastructure.

Talking to The Grocer on his way to Calais, James Hookham, the FTA's deputy chief executive, said he also hoped the home secretary would raise the issue of striking port workers. "That's what we really need," he said.

Hookham said he had been led to believe the port workers' dispute had not been settled. "I want the recognition that the real hit on freight movement was the industrial action, which still has the potential to bring things to a standstill again. French trade unions might start it again. It could still inflict a lot of cost on the supply chain this autumn."

The FTA has urged the French to consider "suitable compensation" for UK freight operators affected by Operation Stack this summer.

"The weeks of chaos on the roads in Kent were unacceptable and we need a long-term solution to Operation Stack - this situation cannot be allowed to happen again," said Hookham.