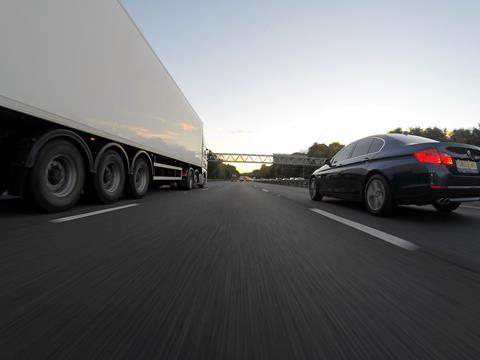 France has corroborated the fears of the UK logistics industry predicting the reintroduction of border checks after Brexit could lead to gridlock and rotting fresh food at the ports of Calais and Dover.

Philippe Mignonet, the deputy mayor of Calais, this week warned the introduction of border checks at Calais could result in traffic queues of up to 15 miles at the port.

James Hookham, deputy chief executive of the UK's Freight Transport Association, said long queues would also prevail at Dover. It should be a "wake-up call" to the government and its EU negotiating partners who should "take these issues seriously and prioritise practical trade arrangements", he said.

The FTA had warned "for some time" of the potential risks of introducing border checks at Dover and the importance of doing everything possible to keep Britain trading, Hookham said.

He previously voiced his "big concerns" to the Commons Exiting the EU Committee on 29 November.

"Now we can see there are similar concerns about gridlock on the French side of the border. The government and our EU negotiating partners need to take these issues seriously and prioritise practical trade arrangements."

The FTA has written to prime minister Theresa May setting out key objectives it says the UK must place at the forefront of negotiations to avoid a "catastrophic breakdown" of the UK's trade with the EU.

"Now is the time for political speculation and idealism to end. We need clear decisions taken urgently to keep Britain trading through the expected consequences of a tough Brexit," Hookham said.

The FTA plans to highlight the issue by organising a major event in partnership with the Ports of Dover and Calais to brief MEPs and all those working for the European Commission on the importance of the issue.