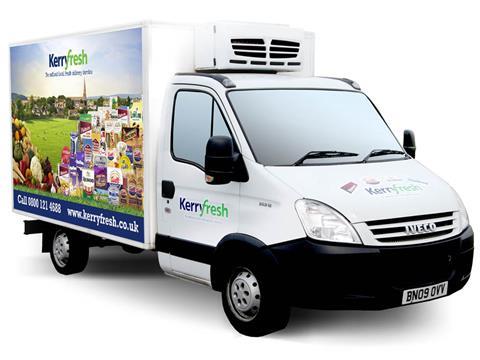 Fresh to Store, formerly Kerryfresh, is investing in 50 new chilled vehicles that will open up 3,500 extra delivery slots to retailers each week.

The move is being introduced to cater for increased demand following the success of a new website and app, launched by the management buyout owners of Fresh to Store.

Retailers have been given an expanded catalogue that now features more than 400 favourite chilled and fresh products, including leading brands. Retailers in Scotland have also seen the introduction of a 40-strong Scottish range, launched last month in direct response for more locally sourced offerings.

"A range of exciting new initiatives this year have clearly resonated with independent and symbol group retailers," said trading controller Sharon Dougherty. "This has led to increased demand and so we are delighted to announce we will be expanding our van fleet and team of specially trained van sales reps to provide a first-class chilled and fresh delivery service with on-the-spot advice about what to stock and when."

Fresh to Store acquired the Kerryfresh Vans division from Kerry Foods Group in February 2015.