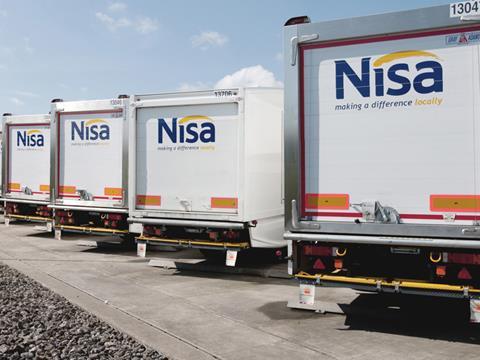 Nisa has said it maintained record standards of delivery service while reducing costs by £3.3m this financial year.
Some 95% of store deliveries were made on time, with a rate of 98% availability despite a number of projects running to reduce supply chain costs.
Nisa introduced network realignment, new 'high-cube' vehicles and implemented regionalised bread supply through central distribution services to improve efficiency and reduce costs.
"As a result of current food retail environment, for this financial year we identified a number of projects where we could reduce our supply chain operating costs whilst protecting our excellent service to Nisa members," a spokesman said.
"These projects were approved by the business and incorporated into one of our most challenging budgets to date, in a year of important recovery for Nisa. Now that we have reached the half-year point, the cost reduction has exceeded target and a number of additional projects have now been identified to maintain the momentum and build on the benefits already provided to Nisa members."
Nisa works alongside distribution partner DHL and has warehouses in Scunthorpe, Harlow, Stoke and Livingston where the business moves over 118 million cases each year.