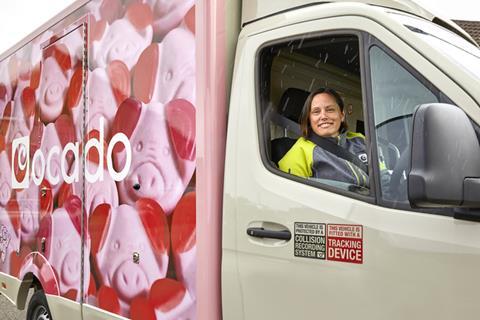 Ocado has written to customers warning of a "larger than usual amount of missing items and substitutions over the next few weeks" due to staff absences across its supplier base.
The impact of coronavirus on Ocado's suppliers has meant many have rationalised ranges. The online supermarket said the result was not a shortage of food, but fewer available SKUs.
"Staff absences across the supply chain may lead to an increase in product substitutions for a small number of customers as some suppliers consolidate their offering to maintain output," a spokeswoman told The Grocer.
While the wording of Ocado message to customers on Friday night stated the disruption was due to "changes to the UK supply chain", Ocado confirmed today it was not referring to Brexit.
One supplier to Ocado told The Grocer smaller producers and their suppliers were now beginning to be affected by the spread of coronavirus.
"Big producers were being hit from the start, but there's been a tipping point in the last few weeks and now smaller players are beginning to feel real pressure too. Sudden outbreaks are starting to affect them," they said.
"If something happened in our supply chain, we'd only have a few hours notice if we were no longer able to supply Ocado," they added.
Ocado has long prided itself on the low level of substitutions in its customer orders. In its July 2020 results, it said that despite "some supply chain disruption" it had maintained service metrics including a substitutions rate of less than 4%.