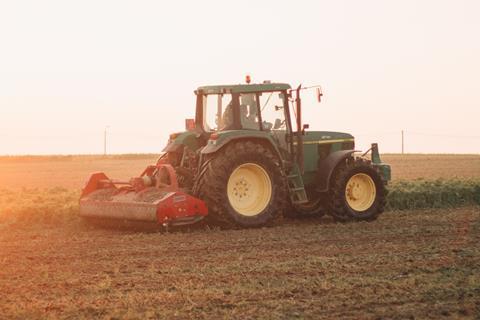 Name an issue that gets very little political attention, even though voters interact with it every day, that's central to the levelling up agenda and that is at the heart of both the cost of living and climate crises. The answer? Food.
The message to future prime ministers is simple. Good food will win votes – good food being shorthand for food, farming and fishing that is fairer for people, animals and the planet.
As NFU president Minette Batters said at a recent Question Time: "Every single one of us eats. Above all else, I want them [candidates to be the next PM] to take food seriously."
Those in food and farming need to produce a more compelling 'in the round' case – for politicians and the public – for why good food is so important. Food brings opportunities for exciting new policies, including for the UK as a sovereign nation, striving to be a global leader.
It cuts across so many of the things people care most about – their families' health, the environment, animals, landscapes, the climate crisis, jobs and national security. Given more attention, good food can help reinvigorate coastal communities, rural communities and urban settings alike. Who doesn't want to eat well – and for their children to have diets that are healthy for themselves and for the planet?
Even in challenging times, voters want to support better food and farming. A poll from Green Alliance showed public payments for better environmental and animal welfare standards are nearly five times more popular than previous EU farm subsidies amongst Conservative voters. Meanwhile, Unchecked UK's own poll of 'blue wall' voters found "over half of voters state they would be less likely to support an MP who voted to weaken rules in place to protect rivers and animal welfare, even if they thought less regulation would reduce utility or food bills". Conservative leadership candidates have committed to supporting the Conservative Environment Network's environmental pledges, including "using our Brexit freedoms to support sustainable farming and the environment".
But while good food really can be a vote winner, the reverse is also true. Failing to prioritise good food and farming will store up ever-growing problems for the future, will lose trust and will lose votes. NHS trusts setting up food banks for NHS staff can only be seen as an indictment of our society, and of the government.
The Food Foundation's Broken Plate report put the current situation starkly: "How many more children need to be suffering with obesity, how many more people have to endure having amputations of limbs due to diet-related disease, how many more people need to be suffering from food insecurity before we see the change that is needed in the system?"
Politicians need to keep one eye on tomorrow, even when there are so many crises to deal with today. We need more parliamentarians to get passionate about good food and we need political parties to make fair food a central part of their manifestos. Fair food will help deliver on fewer empty stomachs, fuller pockets, a cleaner environment and healthier hearts. It will also win votes. Let's all get on the case.