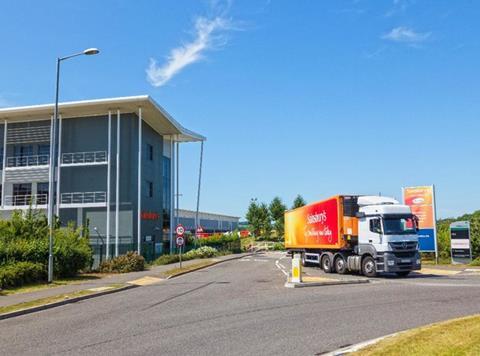 Sainsbury's is set to open a 325,000 sq ft frozen food distribution centre in Northampton in 2018.

The new premises will supply frozen goods to Sainsbury's stores across the country and will sit alongside the supermarket's existing 625,000 sq ft distribution centre in Prologis Park, Pineham, which is located just off the M1.

The new premises will be interlinked and take up 950,000 sq ft of the 1.1 million sq ft covered by planning consent.

Construction of the frozen foods centre is due to start next spring and is expected to finish in early 2018.

Prologis UK managing director Andrew Griffiths said he was "delighted" Sainsbury's had expanded its facilities at the Northampton site. "By investing in the second phase of the park, we have been able to offer Sainsbury's an opportunity that meets the company's exact requirements," he said.