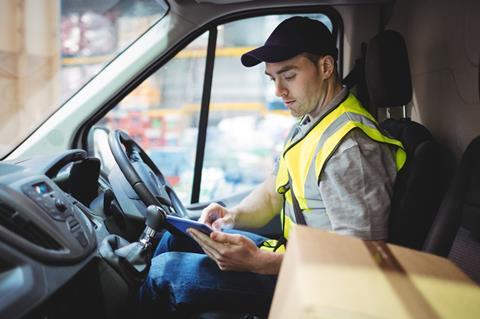 One of the key learnings from the coronavirus has been the fragility of the just-in-time supply chain. Panic buying wiped certain products from our shelves, but now that this has settled down, availability is improving: proof that the problem is with distribution, not supply or manufacturing.
Co-operation can be a way of improving effectiveness without sacrificing efficiency. That means sharing the distribution network: vehicles and journeys. This works brilliantly for the likes of Amazon, where customers can order a book, shoes or laptop from the same platform as their groceries, and deliveries could be received in the same delivery. It could work for any retailer though, and the major grocers are as well placed as any to start co-ordinating and entering joint ventures with third parties.
Retailers are already working towards this, but the need has been accelerated by a growing awareness of the benefits of working together, which has come out of the coronavirus crisis. Last year, our research showed that 15% of retailers were looking at investing in shared logistics to help meet consumer demand for fast, free and flexible delivery.
Shared logistics is about more than just cost saving. It can reduce costs, but also increase the number of delivery slots available – alleviating pressures during peak times – and help the environment. It should mean fewer half-empty vehicles travelling similar routes at the same time. People are enjoying the fact that the skies are clearer now that there are fewer vehicles on the road – and it must be helpful to see in plain sight the impact that certain measures have on air quality.
Often what consumers really care about is not who can deliver a product today or tomorrow, but actually who can deliver it at a time and in a way that is convenient for them. The convenience of having personalised options – backed up by dynamic communication and data – seems like a bit of a novelty right now. But the number of retailers looking at more creative ways of working with third parties, using technology and improving last-mile logistics shows that this is the direction of travel.
The road to greater collaboration will not be without its challenges. Consideration will need to be given to fleet, data and technology and competition law. Some products need to be transported in specific conditions, such as fresh and frozen food. Accurate data, data sharing and supply chain visibility is essential to making this work well enough to meet everyone's expectations.
Retailers will inevitably want the comfort of knowing that any discussion or co-operation falls within the confines of recent guidance issued by the Competition & Markets Authority, and indeed what type of collaboration might go too far. In this regard, the CMA has also indicated some willingness to engage positively with businesses on these issues at the moment.
Greater collaboration has to be a part of the solution to improving the food supply chain. An interesting consequence of shared networks could be that distribution becomes less of a differentiator – allowing retailers to concentrate and compete more on product and price.