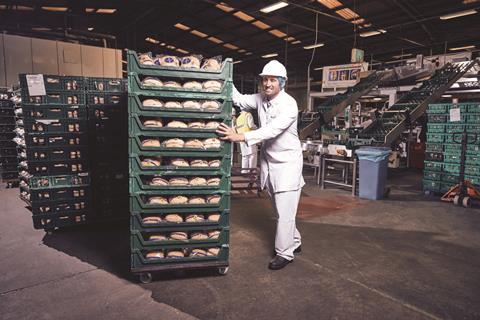 There is a rare unity in grocery: retailers, wholesalers, suppliers, farmers, producers, manufacturers, consumers, and shoppers alike are all united in criticising the government's slow reaction on Covid.
It's so easy to point the finger in hindsight and while there will be lessons learned, I wonder if any of these groups will look in the mirror to find fault. Because there have been two very different types of response to the crisis: the rapid and forward-thinking moves of retailers, and the more reactionary efforts of suppliers.
Let's take the retailers first. With swirling chaos still whipping around us, retailers are characteristically and diligently moving forward. To name just a few of the winds they are battling: the second spike, reduced ranges, everyday low price, limited promos, high street closures and online share grabs. Nevertheless, senior retail leaders who I've spoken to still manage to raise their heads up and look beyond even the furlough-ending redundancy catastrophe still to come.
The retailer situation demands dismantling of plans, a granular situation assessment and a rebuilding strategy around each individual asset. This analysis is happening even though curveballs are raining in, such as sales being hit Monday through Wednesday as consumers are enticed into eating out by the government's 50% off initiative.
Contrast that with the response of suppliers. Too many of their sales teams are still measuring themselves against last year's JBP. Buyers have improved discipline, now attending remote meetings seconds either side of the start time, but they also leave bang on time and the joke-telling relationship reps have no chance to impress.
One reason large suppliers have been so reactionary is that, in general, their share prices are up. When you scratch at the surface you can see that with only a few exceptions, their positive pandemic performance is a by-product: their results are by accident, not design. Sales have centralised on to their power SKUs and they then benefit from savings in promotion funding. They enjoy growth and the business hit can't afford to do anything about it.
Now suppliers, along with retailers, will have to face another challenge that requires more strategic thinking. Henry Dimbleby has launched part one of the National Food Strategy and Boris Johnson has set out his long-awaited obesity strategy.
Despite criticism for publishing in the pandemic, in my view, its timing could not have been delayed due to the need to set direction in advance of Brexit. It will lead to health and sustainability taxes, advertising, positioning and promotion bans with a disproportionate hit on retailers' commercial income, given that it concerns HFSS products. It signals more pressure and a complex overlay to all the existing issues suppliers have not addressed. The complacent who don't step up should look hard at direct-to-consumer models – it might be all they have left.