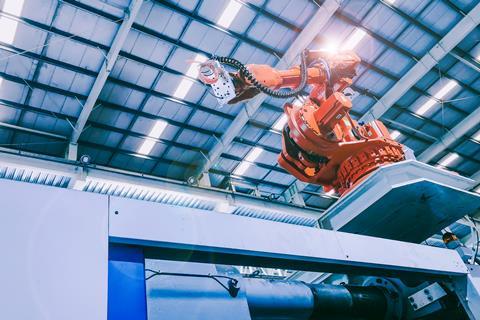 With the UK now in its second month of lockdown, and restrictions continuing, there has been some degree of stabilisation as the public adapts to a new way of life. After the initial systems-shock of panic buying and stockpiling in markets across the globe, shelves are full again and purchasing volumes are lowering.
We recently saw major supermarkets ease purchasing restrictions, removing them altogether for some items. Coming less than a month after the shelves were cleared, it's testament to the resilience of the supply chain across the UK, and the commitment of employees at every level. Even so, we're not out of the woods yet and there are plenty of challenges around the corner.
Over recent years, stores with a bricks-and-mortar presence have focused on the in-store experience to attract customers. With this now restricted, the in-store experience has been significantly compromised. The data shows that impulsive purchases are down, as shoppers buy only what's on their lists, and are both less inclined and less able to 'browse the aisles'. As distancing measures are expected to continue in some form for several months, grocery retailers will need to consider how this will affect their customers, and how the experience will evolve once restrictions are eased.
The role of technology in helping the supply chain and grocers to manage ongoing social distancing is also key. While peripheral innovation projects may have taken a back seat in recent weeks, it's important for these to pick up again as they are likely to be effective enablers of social distancing, while minimising disruption to business operations. For example, a robotics arm used for picking and packing can be used to ensure warehouse colleagues are safeguarded, and medical sanitising robots could be applied to warehousing and distribution.
Necessity is the mother of invention, and we've seen some great innovative responses to the challenges of the pandemic from smaller retailers. Whether this has been quickly creating an online presence, or teaming up with other businesses to reach into people's houses, we've seen a creative response from the business community in almost every sector and it will be interesting to see how these newly established direct-to-consumer relationships carry over into the new world, and if they'll change the way we shop for ever.
Finally, retailers should expect fluctuations in demand to continue in the coming months and should prepare for these. In the hours after extensions to social distancing measures were announced, convenience retailers saw a spike in ambient volumes, so although widespread stockpiling may have stopped, certain sectors will continue to feel an impact. Similarly, the reopening of schools will redistribute some of the demand, and suppliers will need to flex to accommodate this.
Ultimately, the confidence in the resilience of the grocery supply chain has largely been borne out, and many in the industry believe that it's built to withstand many more challenges without having to face a major redesign. However, there are important lessons for us all, and there is no doubt that some of the solutions that have emerged will be helpful even in better times. Whether that's embedding even greater supply chain transparency, or new ways of estimating available inventory, the supply chain of the future will look quite different.