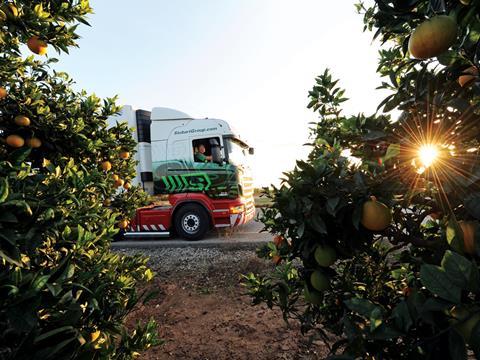 Tesco is putting a controversial contract for nine of its distribution centres currently held by Eddie Stobart out to tender.

Haulage giant Stobart was awarded a deal with the UK's biggest retailer in 2012, having previously worked for Tesco on a pay as you go basis.

The relationship had been at the centre of a long-running dispute by former Tesco drivers over their pay and conditions.

The move does not mean Stobart has lost the contract, which represents a large chunk of Tesco's 30 UK and Republic of Ireland DCs, as it is free to compete along with other interested parties.

"The contract with Eddie Stobart to run the transport in nine of our distribution centres in the UK and ROI is coming to an end and as a result we're going out to tender for the new contract. Eddie Stobart is included in the tendering process, which has now started and will take a number of months to complete," said a Tesco spokesman.
A spokesman for Eddie Stobart said: "Our contract with nine of the Tesco distribution centres we operate from in the UK is coming up for review. As is regular business practice in the sectors we operate, Tesco is taking the opportunity to put this business out to tender. Eddie Stobart is invited to be a part of that process and we look forward to participating later this year."
Stobart landed the deal with Tesco on the back of what it boasted had been "heavy investment" in the retailer's drive to increase the efficiency of its distribution chain.

However, the company has also been plagued with controversy in its relationship with supermarket delivery drivers.

In January last year, a group of former Tesco drivers who claimed they were unfairly sacked by Stobart received an out-of-court settlement from the company.

The 184 drivers, who had previously taken strike action and taken their protest to Westminster, were made redundant when Stobart won the contract for Tesco's Doncaster distribution centre.

Details of the settlement were not made public.

More recently, Stobart has been at the centre of a dispute with Unite over its contract with the The Co-operative Group. Just last month, more than 700 lorry drivers voted to accept the mutual's outsourcing proposals after a nine-week dispute.

It centred on the transfer of 87 drivers based at The Co-op's NDC in Coventry to Stobart and Unite's fears for other Co-op drivers across the UK.