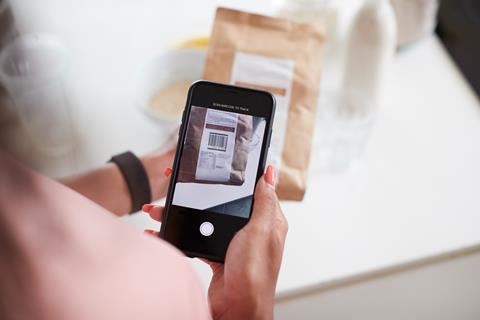 Traceability and product safety has long been at the heart of everything I've done throughout my career in the food industry. I have worked across the procurement, manufacturing and supply chain sectors, and, as a result, have had to manage hundreds of recalls and crises, from BSE to foot and mouth, melamine to horsemeat.
Dealing with these incidents involved reassuring customers and working hard to ensure that their trust had not been compromised.
Today's consumer is more discerning than ever and expects to be able to access a wealth of information about what they consume and where it comes from. This isn't just a passing fad – people are more conscientious about how the food they eat has been grown, what it contains, and the impact it is likely to have on their health and the environment.
So as supply chains become more complex, suppliers and retailers must ensure their product data is entirely accurate.
In fact, with the Food Standards Agency reporting a 36% increase in allergy alerts in the year to April 2019 – and legal experts RPC reporting substantial increases in the number of potentially unsafe products – reliable product data and full traceability is no longer just nice to have. It is a fundamental legal requirement that, in the most extreme cases, could be the difference between life and death.
According to research we commissioned from YouGov on how product recalls can impact long-term relationships between brands, retailers and their customers, there has been a big shift in what customers expect from the industry, and how their future choices are based in that trust.
Consumer expectation for greater information at the point of sale is only likely to intensify, so it is vitally important that manufacturers and retailers are doing all they can to deliver on this need.
Developments in technology will see different methods of data capture used, but they will still need to be underpinned by a common set of standards that separate parts of the supply chain can adhere to in unison.
We all know GS1 standards are most commonly associated with barcodes, but they underpin all traceability systems including QR codes and blockchain, and it is the latter that has boundless potential. Having been involved in projects with Walmart and Gerber in the US, it is encouraging to see Carrefour in France developing blockchain concepts even further on this side of the Atlantic.
In addition to the integral part they play in accurate product data, standards and traceability will also have a significant role in the ongoing commitment to recycling and sustainability.
GS1 UK is already working closely with Zero Waste Scotland to support the introduction of a deposit return scheme, an initiative designed to drive increased recycling rates in the not-too-distant future. Product identifiers – such as barcodes – are vital to the smooth running of such schemes, as they will prevent the fraudulent reimbursement of ineligible containers.
Universal standards will play a key part in ensuring the grocery sector adapts to meet consumer needs. As a not-for-profit standards body that acts as an adviser for all its stakeholders, GS1 UK is dedicated to acting as a positive agent for change in a sector that employs 440,000 people and brings £85bn into the UK economy each year.