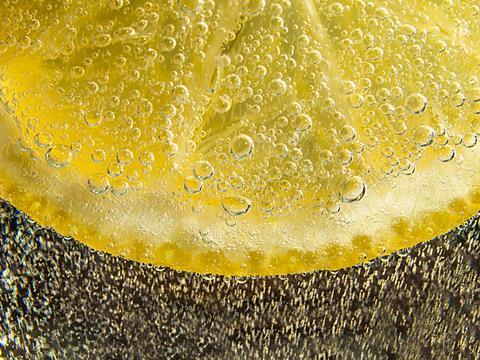 UK supermarkets are bracing themselves for major shortages in their soft drinks and booze aisles, as a Europe-wide shortage of CO2 hits production of carbonated drinks.
Drinks suppliers big and small were today attending emergency meetings and responding to urgent requests from retailer buyers desperate for reassurance over supply, with the World Cup in full flow.
Supplies of CO2 are always tight in the summer, which is when ammonia and bioethanol plants – both important sources of the gas – are shut for planned maintenance, and demand for soft drinks increases.
However, there have also been "quite a few technical breakdowns" this year, which has "caused a bit of a perfect storm and led to a mad scramble among suppliers", according to one source. The UK is understood to be the hardest hit by the lack of food-grade Co2, with just one major supplier currently operating, according to GasWorld.
Some suppliers have already been forced to scale back production as a result – and in some cases stop it entirely.
Heineken has told customers in the pub trade to expect major shortages of its Amstel and John Smith's brands. One source said they had been told there would be no deliveries of either of the brews in kegs for at least a fortnight.
Several sources suggested Britvic was among those to take factories off stream in response to CO2 shortages, but the company denied this was the case. "All our factories are online," a spokeswoman said.
Sources also claimed BrewDog had suspended production in response to CO2 issues. The company was not immediately available for comment.
'Mad scramble'
One soft drinks source said the sector had been hit by "a bit of a perfect storm".
"At this time of year the market for CO2 is always pretty tight," he said. "A lot of factories close down for planned maintenance at this time of year, but there have also been quite a few technical breakdowns as well, which has caused a bit of a perfect storm. This has led to a mad scramble among suppliers."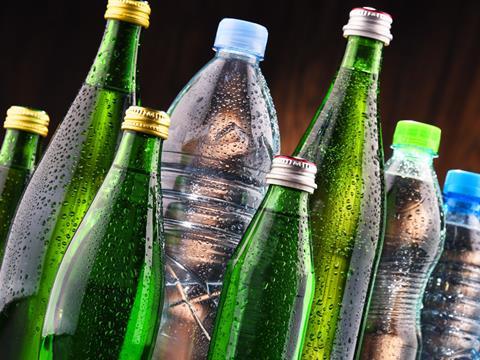 The British Soft Drinks Association said: "The shortage of CO2 across northern Europe is impacting a wide range of businesses across the food and drink sector. Soft drinks producers in the UK are taking active steps to maintain their service to customers, including working with their suppliers to mitigate the impact as well as looking at alternative sources."
Meanwhile, the British Beer and Pub Association said: "We are aware of a situation affecting the availability of CO2 across Europe, which has now started to impact beer producers in the UK. We have recommended our members to continue to liaise with their providers directly where they have concerns over supply. We will continue to monitor the situation carefully. However, given the time of year and the World Cup, this situation has arisen at an unfortunate time for the brewing industry."
Not everyone has been equally exposed, however. "Some people are more desperate than others," said one source. "If you are a small UK- based brewer making craft ale then you have to have real problems because you don't have the European supply networks to fall back on. But that said it's a very tight situation for the industry generally and there are some factories that have had to shut down."
The UK's leading brewer, AB In Bev, said it was less exposed to potential supply disruptions as it recovered its own CO2 in the brewing process.
"We've invested in CO2 recovery systems at both of our breweries in the UK," said an AB InBev spokeswoman. "They enable all CO2 from the brewing process to be recovered and sent back round the site. We do that because we're focused on sustainability and this is the best way to operate but it also means that we're largely self-sufficient. So currently our supply across both our breweries is good and we're not anticipating any issue in the near future."
Out of stocks
In most cases, supply shortages have not yet started to translate into gaps on the shelves, though sources are expecting stocks to run out within a couple of days. "The whole supply chain for everybody turns on days," said a retailer source. "It's in and out in depots for high-volume fizzy drinks."
In Tesco, 10 out of 30 own-label fizzy drinks SKUS appear to have already gone out of stock, with the website displaying a note informing customers of supply issues.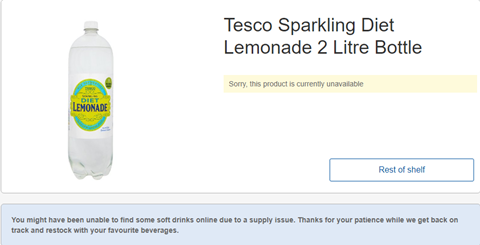 Morrisons, too, has added a note about supply issues to out-of-stock soft drinks.
The image of the CO2 shortages reach potentially far beyond drinks, with supply of gas-flushed packaging also at risk.
"Anything that's gas-flushed is going to be an issue," said one retailer source. "CO2 is used on lots of different ways; there's quite a lot of that in the food production business."
Beyond soft drinks
While much of the coverage to date has focused on the impact on soft and alcoholic drinks suppliers, food manufacturers, particularly those using gas-flushed packaging, are also exposed.
The British Poultry Council has warned that 60% of the UK's poultry processing plants are at risk of being 'knocked out' as a result of the CO2 crisis, as the gas is widely used in packaging and slaughtering.
The Food and Drink Federation said: "CO2 is used widely throughout the food and drink supply chain and we are therefore engaging with members on the matter to establish where there are concerns or issues. We are also speaking with a number of government departments in order to convey these views and ensure that any response is fair, proportionate and well-managed."