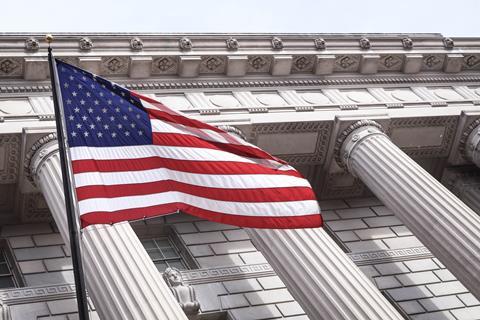 More than half of global supply chain managers fear a US trade deal could do more harm than good to the UK economy, according to new research.
"A hasty trade deal" will not leave time for the implications on businesses and customers to be fully evaluated and leaves both groups at risk, concluded the study by the Chartered Institute of Procurement & Supply (CIPS).
More than three quarters of those surveyed expressed concern that the government would sacrifice food standards and worker protections in negotiations with Washington.
Nutritional labelling, GM food laws and meat safety were all feared to be at risk.
"By the end of 2020 we may well have new trade deals with the EU and the US, but the question from the UK supply chain profession is loud and clear – at what cost?" said Dr John Glen, CIPS economist.
"It is highly likely that negotiators from the US and elsewhere will call on the UK to water down consumer protections and quality standards to open the door to foreign competitors."
The government published its position for US trade talks on Monday, claiming it would "uphold the UK's high levels of public, animal and plant health, including food safety".
It said it would aim to reduce US tariffs on food products including cheddar, scotch whisky and Welsh lamb, with official forecasts predicting a boost to the British economy of up to 0.16% under the best possible deal. It prompted warnings from economists that any benefits will be far outstripped by the costs of crashing out of the EU.