Unilever is on an environmental mission. As well as making commitments to plastic reduction and recycling under its Sustainable Living Plan, the supplier has made some specific changes to a raft of its products.
As Unilever executive VP & general manager Sebastian Munden is set to take to the stage at The Grocer Conference next week, here's a look at some of the brands that have had a green overhaul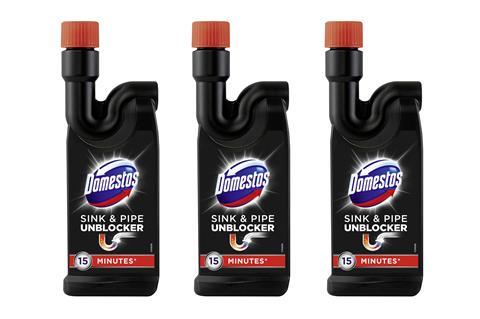 Black plastic
In the years succeeding Blue Planet II, plastic became public enemy number one in fmcg. Due to being notoriously difficult to recycle due to its colour, black plastic has faced the most flak. The first brand to tackle this was The Collective, back in August 2018, when it added a pigment to its black yoghurt pot lids, meaning the material could be detected by recycling plant sensors. Unilever then followed suit in May 2019, switching the packaging for its Tresemmé and Lynx brands to detectable black plastic. The supplier predicted this would save 2,500 tonnes of plastic bottles from landfill. Fast-forward to November and Unilever continued its overhaul, switching to detectable black plastic on bottles of its Domestos Sink & Pipe Unblocker.
Cif Eco Refill
Unilever claimed a UK first when it launched Cif Eco Refill in July 2019. The product aimed to save consumers from buying a new bottle (complete with hard-to-recycle plastic trigger) each time they needed to replenish their surface cleaner. Described by the supplier as "super-concentrated at-home refill technology", Eco Refill is a recyclable plastic pack that attaches to existing Cif Power & Shine spray bottles through a 'twist and click' mechanism. Available in Bathroom and Kitchen variants, the product is made with 75% less plastic than a new Power & Shine spray bottle, and is forecast to save 1.5 million bottles by the end of 2020.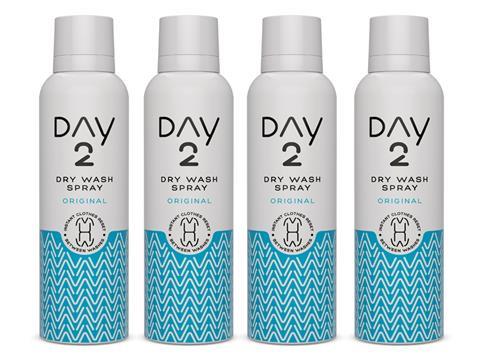 Day 2
What's one way to save on the water and electricity it takes to launder clothes? Simply wash them less. That's Unilever's thinking behind Day 2, the 'world's first' dry wash spray, which came to market in 2019. Available in Original, Delicates and Denim variants, the spray is designed to refresh clothes between washes, saving on water and extending a garment's lifespan. The product removes odours, restores clothes' shape and softness and even has an 'Instant Iron' effect, removing creases and wrinkles.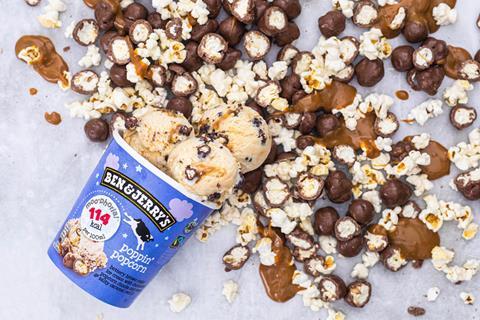 Ben & Jerry's
From its use of Fairtrade ingredients to its flavours specially designed to support social and environmental issues, Ben & Jerry's is known for its ethical credentials. Now this is being extended to its packaging. First it banned all single-use plastic from its Scoop Shops. Then in January 2019, the company removed the thin plastic layer from the inside of its tubs, a move it claimed would save 40 tonnes of plastic a year. The remaining moisture-resistant layer is now made from a plant-based material.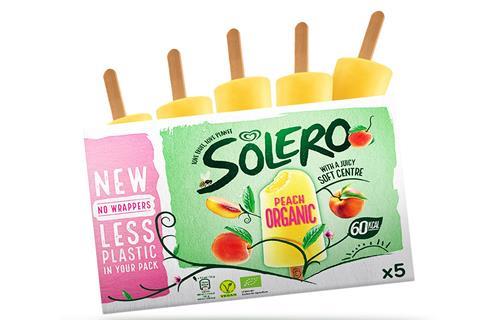 Solero plastic-free wrapper
While some steps have been made in the realm of ice cream tubs, ice lollies are one area of grocery that have seen little in the way of sustainable innovation. After all, it's hard to think of a material other than plastic that would effectively contain the sticky, melty product within. But Unilever looked beyond these challenges in June 2019, when it launched the world's first wrapperless lollies. Trialled with Organic Peach Soleros, the packs were made from polyethylene-coated cardboard, with five individual slots to house the 'naked' lollies. At the time of the launch, Unilever said the innovation would cut plastic use by 35%, and though it recently axed the trial after deciding it "wasn't the most sustainable way to solve the issue," it has been regarded as a valid attempt to move things forward.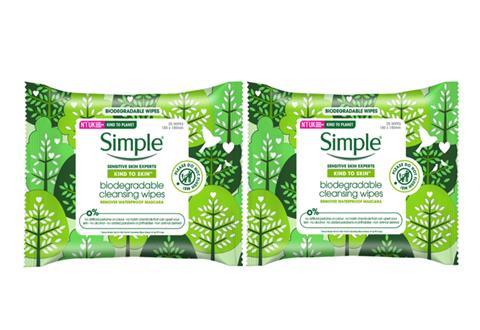 Simple biodegradable wipes
According to Simple, the only difference between its original Kind to Skin wipes and the new Biodegradable version is the fact they 'don't stick around in landfill'. The wipes, which are now made from sustainably sourced wood pulp and plant fibres, have all the same ingredients but take just 42 days to break down under compost conditions. Which, according to Unilever, is less time than melon skin, grapefruit peel and oak leaves take to compost.

In business today profit is inextricable from purpose. And nowhere is that truer than when it comes to food and drink. From single-use plastic to surplus food to slavery-free supply chains, the UK's grocery industry sits at the heart of almost every major ethical and environmental issue that shoppers are passionate about. Doing nothing is no longer an option.
For Britain's dynamic mix of brands, retailers, wholesalers and suppliers that shift poses both major challenges – and major opportunities. All of which we'll explore at The Grocer's 2020 conference: How to have a purpose.
When: 11 March 2020
Where: The British Library, London
Featuring a prestigious lineup of senior industry figures, the day's packed agenda will include talks, panels, workshops and more. Find out more here.