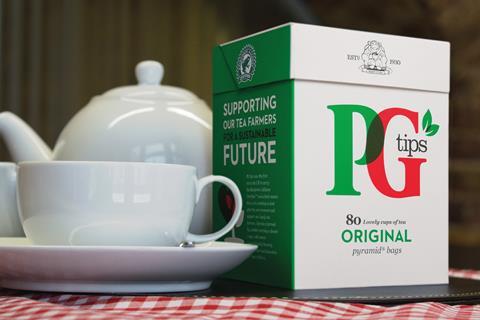 Amazon has added a 'Climate Pledge Friendly' badge to thousands of products on its UK website, to label items that have one or more sustainability certifications.
The e-commerce giant has also launched a new website section featuring the climate-friendly products, aimed at making it "easy for customers to discover and shop for more sustainable products". Amazon said it had worked with 18 third-party certification organisations to assign the badges.
Several fmcg brands have had products given the badge, including Lavazza, PG Tips, Nestlé, English Tea Shop, Divine Chocolate, Cif, Faith In Nature and Seventh Generation.
"Climate Pledge Friendly is a simple way for our customers to discover more sustainable products that help preserve the natural world," said Doug Gurr, Amazon UK country manager.
"We're incentivising selling partners to create sustainable products that help protect the planet for future generations," he added.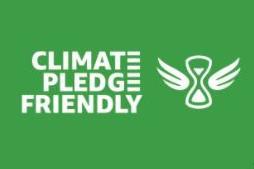 Amazon has also introduced its own, externally validated certification to identify products that "while they may not always look very different, have a more efficient design". The Compact by Design certificate is awarded to products that have removed excess air and water, removed packaging or have otherwise become more efficient to deliver.
"At scale, these small differences in product size and weight lead to significant carbon emission reductions," the company said.
Among the first to receive Compact by Design certification is a Cif cleaning spray refill.
"Its 10-times concentrated formula delivers the powerful Cif cleaning performance with 75% less plastic and in a 100% recyclable eco-refill, enabling significant energy, material and transport savings," Amazon said.
Faith In Nature's plastic-free shampoo bars have also been given the certification.
"Their solid shampoo weighs just a quarter of the total weight in a liquid shampoo, significantly reducing the weight and packaging for each order," Amazon said.
The initiative supports Amazon's commitment to be net-zero carbon by 2040. The company has already committed to reaching 100% renewable energy by 2025 and recently ordered more than 1,800 branded electric vehicles from Mercedes-Benz to make deliveries to customers across Europe.
Earlier this year, Amazon launched a $2bn Climate Pledge Fund, which will back "visionary companies whose products and services will facilitate the transition to a low carbon economy". Five startups received the first of the funding in September.
"It's fantastic to see Amazon helping to make sustainable shopping easier and more accessible for consumers," said Darío Soto Abril, CEO of Fairtrade International. "Fairtrade is committed to supply chain transparency and environmental protection, and we are therefore delighted to be involved in Amazon's Climate Pledge Friendly programme."
"I look forward to seeing it launch in Europe, and hope it encourages even more brands to source more sustainably and certify their products so we can continue to drive positive impact that benefits farmers, workers and our shared environment," Soto Abril added.