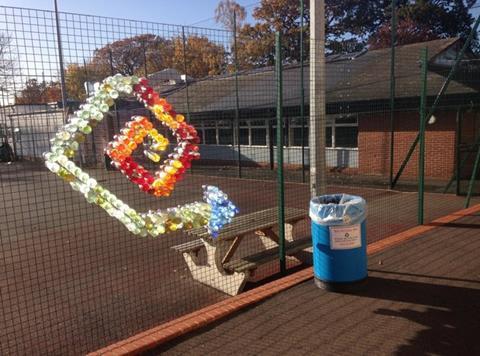 Bidfood has gone back to school to teach pupils about the reduction, reuse and recycling of plastic.

The national campaign to raise awareness in schools marked National Recycling Week which ran from 11 to 18 November.

Teams from nine of the foodservice supplier's depots joined representatives from its industry waste partner, Mitie, to run interactive awareness sessions with almost a thousand pupils on the impact packaging has on the planet and the role individuals have in making a difference.

Pupils participated in a competition to design an innovative sculpture made from used plastic from each of the Bidfood depots as a reminder of the importance of reusing and recycling.

Bidfood and Mitie gave children and teachers hints, tips, guides and posters to help them better implement recommendations every day.
"As a business we're keen to support and educate on the importance of reducing, reusing and recycling products, where possible," said Bidfood HR and sustainability director Heather Angus.

"The campaign has enabled us to continue providing service excellence by supporting and educating our customers and local communities on this widespread issue and has identified how we can all play a part in making a positive change."

Jacques Abdou, catering manager at St Thomas More School in Wood Green, north London, said: "Society is really starting to wake up to the fact that we need to take care of our environment due to the damage plastic waste is causing - that is why our school community jumped at the opportunity to work with Bidfood to raise awareness.

"It is very forward-thinking of Bidfood to organise this campaign and sculpture competition. It has been a great way to encourage the children to view plastic waste as something that needs to be tackled and to show them how it can be reused in limitless ways."

Bidfood rolled out a 150-strong range of plastic-free products this summer, including paper straws, a reusable cup and spring water in a recyclable aluminium can.

Last week it unveiled an environmentally-friendly vegan cleaning range, Pro Green, made from plant-based raw materials including root vegetables.