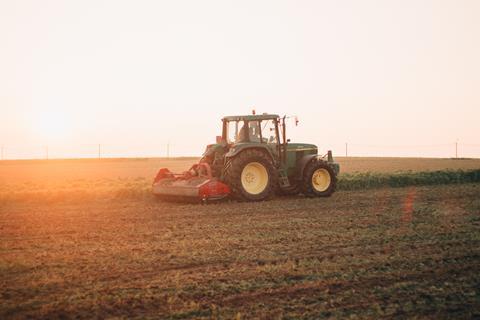 Biodiversity loss is the biggest environmental issue of this century. The diversity of plant and animal species is rapidly decreasing due to pressures on natural habitats and food sources caused by the human race.
This is incredibly worrying. In a recent survey commissioned by Ecotone, 80% of people in the UK are now concerned, very concerned or extremely concerned about the negative impact our species is having on the planet and its biodiversity.
Plastic pollution, climate change and deforestation are all major contributors to the biodiversity crisis. Yet only a third of consumers say they understand the term biodiversity, compared with 80% for 'climate change', 79% for 'global warming' and 74% for 'deforestation'. Two thirds of shoppers agree that biodiversity is essential to the survival of mankind, so they know it is important. However, general awareness is alarmingly low, especially when we consider the role of food production.
Shockingly, only 5% of UK grocery shoppers say food production or intensive farming gives them most cause for environmental concern. Yet one-third of global greenhouse gas emissions comes from agriculture.
There simply needs to be more education around food systems and the planet. It is undeniably a complex issue with many grey areas. But we can start by being transparent about supply chains and help shoppers understand the intrinsic link between the food they eat and their impact on the planet.
People have been moved by images of starving polar bears and waterways polluted by plastic, which has driven some change in human behaviour. Plastic pollution and climate change are the biggest environmental concerns for a third of UK shoppers.
It's time that biodiversity has its moment in the spotlight. And it needs to happen quickly.
But who is responsible for educating shoppers?
Biodiversity loss was on the agenda for the G7 summit and almost half the people we polled said that they expected the government to advise consumers to make more ethical and sustainable shopping purchases. This was closely followed by food retailers/supermarkets (38%) and grocery brands (28%).
It shows that there is a role for all of us in the industry to help consumers make choices that are better for people and the planet.
No business is perfect. It is so important that we all assess our impact on biodiversity using science-based targets to make a tangible difference. It's something that as a B Corp business we take very seriously.
We are determined to choose an alternative path to the conventional food model that is damaging the planet. It starts with focusing on organic and vegetarian products developed with positive agro-ecological practices.
Organic farming has huge potential to soften the blow of climate change and help to preserve and protect biodiversity. For example, organic soils can store up to five times more carbon than forests, stopping CO2 from entering the atmosphere – a great thing in the fight to slow global warming.
The food industry needs to champion these sustainable farming practices and address misconceptions. By driving up demand for sustainable alternatives, suppliers and retailers can make positive changes to the way food is grown and harvested.
The current model of conventional food production is damaging the planet. Let's come together to turn the tide and make food that preserves and protects biodiversity the norm.