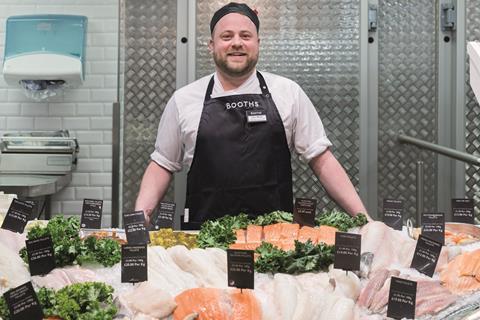 Booths is the latest retailer to encourage customers to bring their own reusable containers to buy fresh meat and fish from its counters.

The northern supermarket has been working to phase out single-use plastic in its stores.

It has removed all plastic cutlery for its takeaway counter products and Booths-branded pre-packaged food-to-go options.

"We're constantly striving to become a more environmentally friendly retailer," said Booths brand and innovations manager Matt Bruno.

"Enabling our customers to bring their own clean, lidded containers to purchase fresh meat and fish from our counters is a natural progression towards becoming more sustainable."

The retailer is also changing pre-packed options to include less plastic and more recyclable materials. It is removing plastic bottles from its café, switching over to glass bottles and cans.

It is also removing plastic straws and introducing paper ones, getting rid of loose produce bags (to be replaced with compostable bags), introducing reusable cotton net bags for loose produce, and offering cardholder savings on selected loose fruit & vegetables.

It has increased use of market-style fixtures to encourage shoppers to choose loose fruit & vegetables over pre-packed and has introduced LED lighting and carbon dioxide fridges in select stores.