Wrap says its protocols on Scope 3 emissions will enable the industry to 'target, measure and act' on climate change. Are they a 'game-changer'?
Henry Dimbleby's National Food Strategy pulled no punches when it came to describing the UK food industry's impact on the planet.
Arguing the next big shock to food supply would "almost certainly" come from climate change, Dimbleby said the UK's eating habits were "destroying" the environment, with agriculture alone producing 10% of our greenhouse gases.
The Leon restaurant founder may have bargained without war in Ukraine. But with food production and consumption responsible for about 30% of global GHG emissions, and the industry contributing to between 60% and 80% of biodiversity loss, many agree with his conclusions.
Now new protocols on Scope 3 emissions – those from companies' supply chains – have been published by the newly self-styled climate action NGO Wrap. The step was lauded as a "game-changer" by the body itself on launch of the protocols last week. So are they?
Wrap revealed a set of rules it says will enable the industry to "target, measure and act" against climate change, arguing that until now the complexity and sheer volume of red tape involved has meant shockingly few companies have an accurate picture of the impact their supply chains are having on the environment.
Over the next year, 15 companies, including ABP, Albert Bartlett, Barfoots, Bidfood, Hilton Food Group, Kepak, Sainsbury's and Tesco, will pilot the new protocols across their supply chains, with Wrap aiming for an industry-wide rollout after that.
What's in the new protocols?
Although no mandatory reporting is required, the protocols summarise requirements from established eco frameworks such as the Science Based Targets Initiative, the Taskforce on Climate-related Financial Disclosure, the Global Reporting Initiative and Climate Disclosure Project.
Purchased goods are described as the most important Scope 3 category for food and drink businesses. Key recommendations include focusing on continuous improvement in data quality for purchased goods and ensuring transparency on data sources, data quality assessment, and improvement plans.
The protocols include guidance on which data sources are most relevant for UK food and drink businesses, for example covering transportation, waste management, product use, and end-of-life.
The new principles also outline how reductions in food waste will lead to emission reductions, and how these should be counted in a Scope 3 inventory.
Recommendations are set out on what to include when publicly reporting a Scope 3 emissions inventory. The Science Based Targets Initiative's requirements for annual progress reporting against targets are noted.
Source: Wrap
Wrap CEO Marcus Gover says despite the focus of the world being on last year's COP26 Summit, far too little has been done to tackle a lack of data and consistent reporting. He warns that unless companies adopt the common approach, the UK's Courtauld 2030 pledge to deliver a 50% absolute reduction in GHG emissions associated with food and drink by 2030 (against a 2015 baseline) is a pipe dream.
"Scope 3 is such a big part of things and unless we tackle that we just won't reach the target and we simply won't get to net zero," adds Gover. He says the new protocols are modelled in part on a landmark stage in the 2018 Food Waste Roadmap, when Wrap and IGD launched an industry commitment on food waste reporting, under which 100 companies agreed to transparency and consistent ways of measuring waste.
When it comes to Scope 3 emissions, transparency and consistency are the last words that come to mind, with Wrap acknowledging that many companies are still struggling to get a handle on Scope 1 and 2 emissions.
Those that have begun work on their Scope 3 footprint have been forced to turn to the GHG Protocol Corporate Value Chain Standard (GHGP), which at 152 pages long is as impenetrable as it sounds and is also not food and drink sector-specific.
Range of approaches
Unsurprisingly this has led to a massive proliferation of approaches, and more alarmingly many companies have simply not bothered at all.
Those companies that have tried to tackle the Scope 3 black hole have too often put the onus of data collection on time-poor primary producers or been restricted to using average emission factors, says Wrap.
Not only has this resulted in figures being historic and not regularly updated, it has also meant producers who have made greenhouse gas reductions through changes to production systems have often seen their work ignored.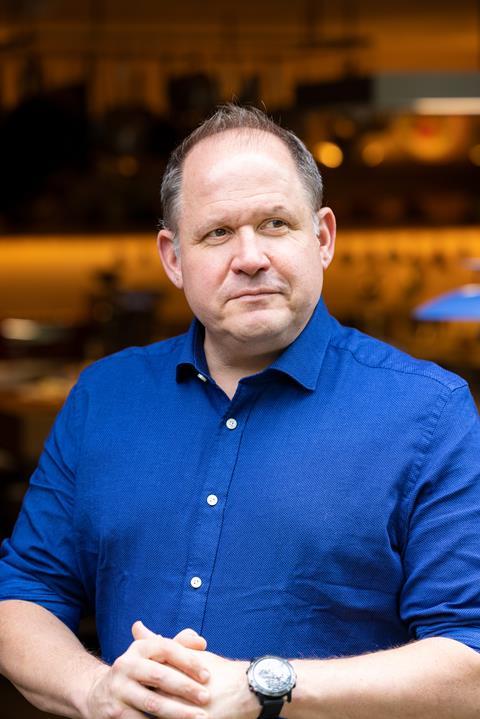 "Manufacturers are receiving more and more requests from retailers around sustainability requirements, including targets, measuring and reporting of those," adds a supplier source. "As yet, there is both an absence of an aligned approach to what retailers are seeking, alongside no industry-aligned approach around data and methodologies for calculating environmental footprints.
"The requests on suppliers are thus becoming increasingly challenging to manage, which also then flows through into manufacturers working with their suppliers."
Not only are supply chains in food and drink notoriously complex, suppliers regularly find themselves asked by multiple retailers to submit different datasets, in different formats.
Neither do all retailers have the financial and human resources to develop extensive internal expertise or hire external experts, sources point out.
The new protocols, while themselves not short of technical language, take existing guidance from GHGP and global measurement body the Science Based Targets Initiative, but add food sector-specific guidance.
Wrap claims to have simplified the terminology and made clear recommendations to cut the potential for different interpretations.
The document is one sustainability managers will be able to use to train others in their supply chain, it says.
However, as The Grocer revealed in February, Wrap's new protocols do not require companies to report publicly on their Scope 3 emissions.
Gover claims by using already globally accepted metrics, the new protocols will simplify the process while not "overburdening" companies with red tape.
He also claims the industry, despite its lack of progress on Scope 3 so far, is "ahead of government" on the issue.
However, it remains to be seen whether Wrap's voluntary approach will wash with ministers facing pressure to move faster on the environment.
Consultation
Earlier this month, the government launched a call for evidence as part of its Green Finance Strategy, due to be published later this year, asking for views on the importance of "good quality" Scope 3 emissions disclosures and how companies across the supply chain could be supported.
Many in the environmental lobby want that to include mandatory reporting on emissions for all food companies.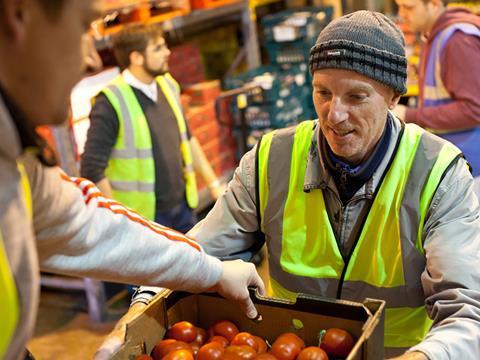 Before that strategy, we are due to get the government's delayed response to Dimbleby's document, which as well as calling for mandatory reporting for all large food companies also recommended the creation of a National Food System Data Programme to measure and report on key metrics, including health and the environment.
With this week also seeing IGD announce the first harmonised front-of-pack environmental label, which it billed as a major step forward in transparency over the environmental impact of products, the pressure looks set to grow on all companies to provide more information about the impact their products have on the planet.
The extent to which that burden itself causes more harm to supply chains, already facing a number of the seismic shocks Dimbleby referred to, will depend on how game-changing initiatives such as Wrap's latest really are.