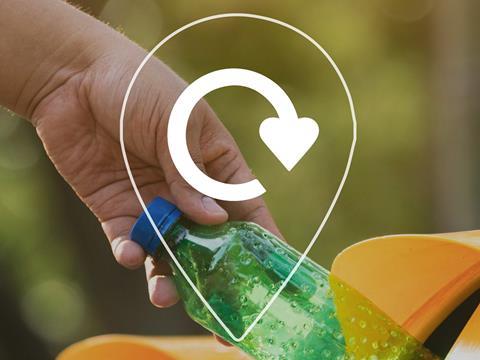 One of the biggest trials of bottled deposit return schemes (DRS) to date has found a massive lack of public appetite for financial rewards aimed at encouraging them to recycle drink containers.

Despite more than 10,000 cans, plastic bottles and coffee cups being recycled in the first four months of the trial in Leeds, only just over 200, or around 2%, of the vouchers given to customers to spend at supermarkets and other retailers were redeemed.

Organisers of the trial said it showed recycling was not motivated by financial reward.

They also suggested that ministers should think again about retailers being the main centres for use of DRS reverse vending machines, with the results to date suggesting they are much more popular when used at "closed loop" locations, such as food halls and university cafés, where consumers purchase and consume products.

The scheme, backed by Asda, Morrisons and M&S as well as a raft of leading suppliers, positioned machines at four sites in the city which give 10p rewards at participating shops to people who recycle products.

One of the locations recorded redemption levels of just 1.5%, with the highest, at a Shell petrol station, only 7.3%.
Environmental ­charity Hubbub and recycling compliance scheme Ecosurety, who are ­spearheading the scheme, are now set to carry out new trials increasing the reward from 10p to 20p but said the signs were money was not the key lever for increasing recycling.

"The trial so far is ­confirming our experience that people are ­willing to do the right thing when it comes to recycling and putting highly visible reminders to do this in the right locations is a bigger ­factor than individual financial benefit," said Gavin Ellis, director of Hubbub.

He added there was no drop-off in the use of the machines over the Christmas period when the rewards were donated to local homelessness charities, rather than returned to consumers.

The results of the trial also show far bigger uptake in areas where people consume food. Recycling levels at Trinity Kitchen, a food hall in Trinity Leeds shopping centre were twice that at the city's Kirkgate Market.
"Whilst much of the focus around DRS to date has been around adding recycling machines to retail stores, the trial has found that they are successful when placed in a 'closed loop' environment where people both purchase, consume and dispose of their cans and bottles," added Ellis.

The study comes with retailers warning this week that introducing DRS across the UK could cost up to £1.4bn.

Ellis said: "If we want to encourage more sustainable behaviour, it's critical that the solutions to environmental challenges are shaped around people's lifestyles. Behaviour change initiatives are far more likely to succeed if they take consideration of consumers' existing behaviour and nudge them to make small changes, rather than requiring a complete shift."