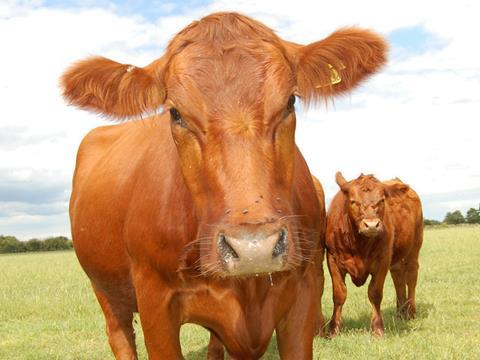 An alliance of 52 businesses, charities and activist groups has called on the government to encourage farmers to adopt more sustainable and higher-welfare animal farming methods.

A report by the Eating Better coalition, which includes Friends of the Earth, Sustain, WWF and CIWF, said adopting a "less and better" approach to meat and dairy consumption could be better for people, animals and the environment.

The report, published this week, advocated a shift towards plant-based diets as the key to a sustainable future, alongside choosing livestock fed on locally grown produce and a reduced reliance on imports and less sustainable crops.
Dairy UK responded angrily to the report, accusing Eating Better of "cherry picking statistics which paint a false picture of the UK dairy industry".
Chairman of Dairy UK Judith Butler criticised the report for conflating the UK industry with those faced by the global dairy industry, suggesting the advice to cut intake was "unhelpful in helping the nation meet its nutritional requirements".
"We contribute to food security, look after the land, provide livelihoods and contribute greatly to the national economy," she added. "Consumers can keep dairy in their diets in the full knowledge that we take our environmental credentials very seriously as we strive to provide them with the tasty nutritious foods they know and love."