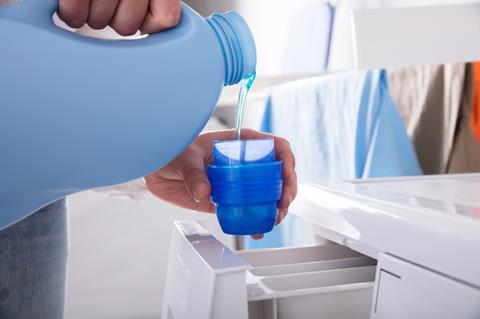 Of the many long-dated sustainability targets to have been announced by fmcgs over the past 12 months, Unilever's 'Clean Future' programme stands out as an ambition to eliminate fossil fuels in all its cleaning/laundry product brands by 2030.
The Clean Future programme is a key lever in the company's broader pledge to become a net zero carbon emitter by 2039. Achieving the ambition will require fundamental reformulation of key brands, replacing petrochemical-derived ingredients such as surfactants with bio-based alternatives derived from plants. This is no small task given Unilever's homecare division, which includes global cleaning and laundry brands such as Omo (Persil), Sunlight, Cif and Domestos, had sales of more than €10bn in 2020.
To help achieve this goal, Unilever is ring-fencing €1bn in funds to finance biotechnology research, CO2 and waste utilisation and low-carbon chemistry. As well as its own investment in research, Unilever is likely to lean heavily on key suppliers who have already pioneered some of the bio-based solutions that can help the group achieve its goal. Evonik, for example, has developed rhamnolipids – renewable biodegradable surfactants already in use in Unilever's Sunlight brand in Asia.
Many of the key suppliers to the fmcg industry that have leading positions in bio-based alternatives to fossil fuel ingredients have benefited from strong increases in share prices and valuation over the past year, as investors have recognised their increasing structural growth potential. Croda, for example, is another speciality ingredient supplier that has developed an award-winning ECO range of 100% bio-based and 100% renewable surfactants, which can be used across a wide variety of end markets, including cosmetics, haircare and laundry.
Replacing petrochemical-derived plastics will also be a major task if Unilever is to achieve its Clean Future programme. Ambitions like Unilever's are fueling demand growth for bio-based polymers such as polylactic acid (PLA) derived through the fermentation of sugar or corn starch. PLA's versatility enables use in a wide variety of applications with a greenhouse gas footprint that can be up to 75% lower than that associated with virgin plastics. Under the right conditions, PLA is also biodegradable: a key environmental benefit. Corbion, through its JV with Total, is one of the world's leading producers of PLA and announced in September 2020 an investment that will more than double its global capacity. Danone is another company looking at bio-plastic alternatives. It is targeting zero polystyrene worldwide by 2025, starting with its Alpro brand this year.
The race to generate sufficient scale of bio-based ingredients required by the likes of Unilever may create opportunities for Ingredient suppliers to divert capacity from legacy products into these more exciting growth avenues. Cargill and Tate & Lyle, for example, are both large players in the high fructose corn syrup (HFCS) industry in the US, an ingredient used in carbonated soft drinks but which is in structural decline. Both Cargill and Tate use a small percentage of their US corn wet milling capacity today to supply JVs that produce bio-based materials. Clearly this percentage could grow if fmcg peers follow Unilever's lead.