One of the simplest ways is a tweak to on-pack instructions to bring down the emissions of heating, cooking or using the product
Cutting down on Scope 3 emissions doesn't only require food and drink businesses to collaborate with the producers, suppliers and retailers in their supply chain. It also requires them to nudge consumers toward more sustainable use of their products.
That can be a major challenge. "Which is perhaps why businesses don't necessarily start there," says Emilien Hoet of ClimatePartner UK. "But there are definitely small things that businesses can do."
One of the simplest of which is a tweak to on-pack instructions to bring down the emissions of heating, cooking or using the product.
Take Nestlé, for example. In carrying out a lifecycle analysis of the carbon footprint of its Little Steps infant nutrition formula, it spotted that "this usage phase was quite meaningful", explains Hoet, "and that was because consumers were boiling water in order to make it, which incurs quite a few emissions".
So Nestlé investigated whether the five-minute recommended boiling time was necessary. "They realised from a safety perspective, they could achieve the same with one minute." That instruction was tweaked on pack, influencing the behaviour of the consumer.
It's a deceptively simple but effective strategy. "The question is: is there further guidance a brand can provide to the consumer in order to enjoy their products in a way that incurs less carbon?" asks Tom Cumberlege of The Carbon Trust. "On cooking instructions, should they be putting it in the oven or in the microwave? What's the lowest-carbon way to cook a jacket potato? There's plenty of scope for brands to think about how they engage with a consumer to really bring to life what they can do."
Once a product has been used, of course, there is the question of how it can be disposed of sustainably. That's been a focus at Highland Spring, says marketing controller Mike Buckland. "We take our role in the circular economy seriously and have been, for many years, proactive in our work to encourage our customers to recycle their bottles as part of our 'Love to Recycle' campaigns," he says.
Plus, any events sponsored by Highland Spring must have a recycling plan to make it as easy as possible for people to recycle their empty bottles so they can be made into new ones. As Buckland sums up: "Altering the way businesses have done things for years does come with its challenges, but without making these changes, our planet will suffer."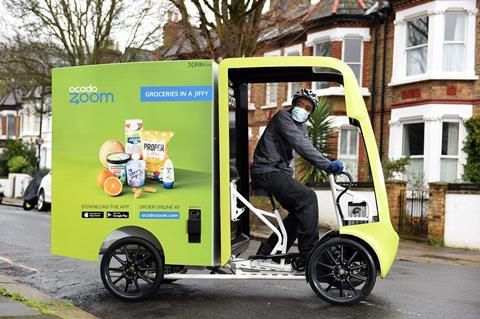 What online retailers are doing to minimise the environmental impact of last-mile fulfilment
Whether or not the steep rise in e-commerce orders during Covid is good or bad news for the planet is up for debate.
According to one study by Amazon, the footprint of online grocery orders is 43% less per item compared with shopping in bricks and mortar stores. That's largely due to the fact that a single delivery van trip can take approximately 100 round-trip car journeys off the road on average, according to the retailer.
Of course, it would say that. And even if it is that straightforward, taking account of Scope 3 emissions still requires brands and retailers to consider the environmental impact of all those refrigerated delivery trucks now on the road, fulfilling an ever growing number of online orders.
"Retailers are also having difficulty persuading customers to opt for more sustainable options"
That can be challenging. "In the absence of industry standards, grocery businesses are struggling with consistency and have to seek external support to monitor, calculate and report their last-mile carbon emissions," according to Tom Doyle, area VP for EMEA at fulfilment specialists Bringg.
"Retailers are also having difficulty persuading customers to opt for more sustainable options, as well as ensuring their emissions data is visible and accurate."
It is possible, though. The company recently worked with the Co-op to handle a 20-fold increase in e-commerce orders during 2020, while reducing average emissions.
"The supermarket was also able to batch orders, to increase the number of full lorries being dispatched, and optimise capacity, thereby reducing the total number of lorries on the road and lowering carbon emissions," explains Doyle.
As well as fewer miles being driven, reducing emissions at this stage in the supply chain is also about which vehicle is being used to do the driving.
This is why from 2019, Sainsbury's began trialling Evie electric vehicles on certain routes from its online fulfilment centre in Bromley-by-Bow, Ocado began experimenting with electric-assisted and pedal-powdered delivery vehicles from its West London site in February (pictured), and Tesco hopes to make its entire delivery fleet electric by 2028.
Although it is perhaps not as high on the priority list as many upstream sources of Scope 3 emissions, there is little doubt the growing prominence of e-commerce in UK grocery will see this final stage of the supply chain paid increasing attention in the years to come.
This article is part of The Grocer's Green Issue
Sponsored by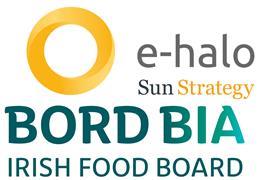 Scope 3: how businesses are tackling the final frontier in carbon emissions
1

2

Currently reading

How brands and retailers can influence their consumers' carbon footprints