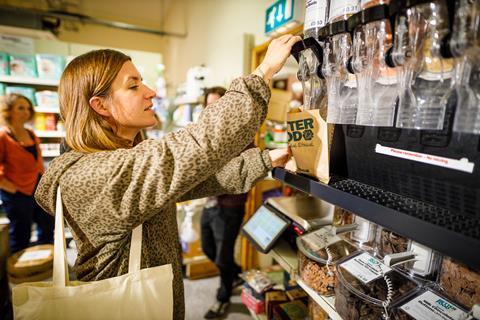 Waitrose, Morrisons and Asda are among a number of high street retailers to sign up for a pilot scheme to help reduce the use of plastic packaging by offering refillable coffee, groceries and cleaning products.

The three-month trial, launched by plastic pollution campaigning organisation City to Sea, will take place in Oxford and Bristol and is an expansion of the Refill water campaign, which launched in the two cities in 2015.

Users of the Refill app in these locations will be able to find out which stores they can visit to fill up their coffee cups, lunchboxes, groceries and cleaning products and toiletries.

Waitrose, Morrisons, Asda, Leon, Pret a Manger, Costa, Neal's Yard and 70 independent businesses in Bristol and Oxford, including River Cottage Canteen, Better Food Co, Jericho Coffee Traders and Organic Deli Café have all signed up for the pilot.

The expanded Refill campaign will also highlight discounts that reward customers for bringing their own containers for selected food items.
"We now want to make it even easier for people to say goodbye to single-use packaging, by making it easier for them to find places which offer refillable options for food, drinks, groceries and even cosmetics," said City to Sea CEO Rebecca Burgess.
The launch comes after Morrisons yesterday (11 November) claimed it had become the first major retailer to complete the removal of black plastic from all its own-brand food and drink packaging.

Waitrose also last week revealed a dedicated refillable zone at its new-look Wallingford shop in Oxfordshire as part of its 'Unpacked' trial to eliminate the use of unnecessary plastic packaging. The zone includes dispensers for dried products, frozen 'pick and mix', coffee, wine and beer refills, as well as detergent and washing-up liquid refillables.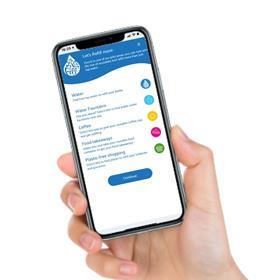 Steven Butts, Morrisons head of corporate services, said: "Our customers tell us that plastic is their number one environmental concern. As a result, we're taking meaningful steps to help them to live their lives with less plastic. We're excited to be partnering with Refill on their new app to help promote the refillable services we offer in stores at our Market Street counters, cafés and barista bars."

Ben Thomas, partner and environment manager at Waitrose Oxford, added: "Encouraging greater reuse is at the heart of Waitrose & Partners' packaging strategy as we believe it is pivotal in addressing the impacts associated with conventional single-use packaging. Although often challenging to implement, we have seen that through the success of Unpacked, customers are willing to embrace reuse and change the way they shop with us."

City to Sea and Refill are also looking for other businesses in the food-to-go and retail sectors to participate in the pilot scheme.

The Refill scheme already connects more than 250,000 app users with over 30,000 independent businesses, transport hubs and retailers across the UK where they can fill up their reusable bottle for free.