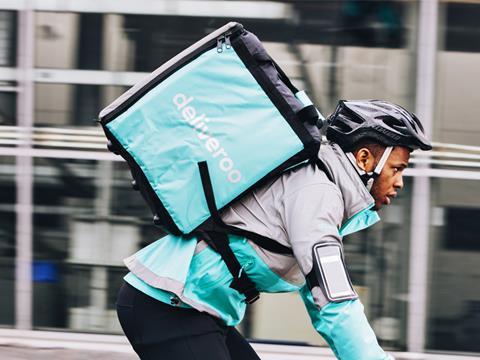 Most consumers don't know that un-rinsed food containers cannot be recycled, according to the findings of a poll.
Only 42% realised leftover food contaminated recycling, while 51% incorrectly believed the containers could be recycled without cleaning. The rest didn't know the answer.

The poll of 2,000 British adults for Deliveroo also found that 49% thought greasy pizza boxes could be put in the recycling, while 42% realised they shouldn't be.

The figures were worse for 18 to 24-year-olds, with 66% believing greasy pizza boxes could be recycled and 34% saying they didn't know.

Respondents were better informed when it came to crisp packets and plastic straws, with 62% and 52% respectively realising they should not go in the recycling bin.

When it came to plastic bags, consumers were evenly split, with 47% aware they couldn't be recycled but just as many thinking they could be.

Forty-nine per cent said they considered how recyclable products and packaging were when buying them and 71% said they recycled 'all the time'.

Deliveroo is offering pizza restaurant partners 100,000 biodegradable greaseproof paper inserts to stop the boxes getting contaminated by grease so they can still be recycled.
"Many people are surprised to find out how the food from your pizza can hinder your ability to recycle the box after you have eaten," said Deliveroo UK & Ireland managing director Dan Warne. "We hope by working with our partners to make this small change and by helping inform consumers, we will save your pizza box from landfill."

The inserts will be provided on request to pizza restaurant partners and used at all Deliveroo's delivery-only kitchens, the company said.

Anne Main MP, chair of the All-Party Parliamentary Group on the Prevention of Plastic Waste said: "Not only will this increase the number of pizza boxes that are recycled, it will also help to educate more people about what can and can't be recycled."