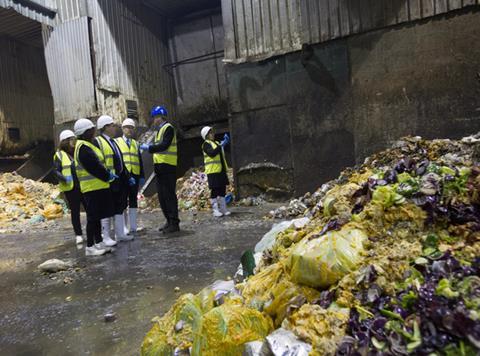 ABP Food Group's renewables division Olleco has acquired a third anaerobic digestion facility, with the capacity to heat up to 6,000 homes.

The site, acquired from Renewi on 28 March, comes just six months after Olleco opened a £22m AD site in Aylesbury, adjacent to Arla's processing site, in a deal which saw the dairy become carbon neutral.

The new AD site in nearby Westcott is able to process up to 96,000 tonnes of food waste into biogas. It can also produce up to 3.2mw of green electricity, and enough renewable heat energy to warm 6,000 homes, said Olleco.

MD Robert Behan hailed the move which, he said, would see the company improve service to its 50,000 UK customers by complementing its first two AD sites in Aylesbury and Liverpool.

"Today's announcement is also a significant development from an ABP Food Group perspective as it further demonstrates the company's renewable energy strategy and is another practical example of the circular carbon economy in action," added Behan.

Renewi said it took the decision to sell the loss-making facility in order to focus on its core business. All employees at the facility would transfer to Olleco, it added.

The renewables segment of ABP collects waste food and cooking oil from retail and food service for processing into biodiesel, biogas and fertiliser, employing more than 600 people across 15 UK locations.