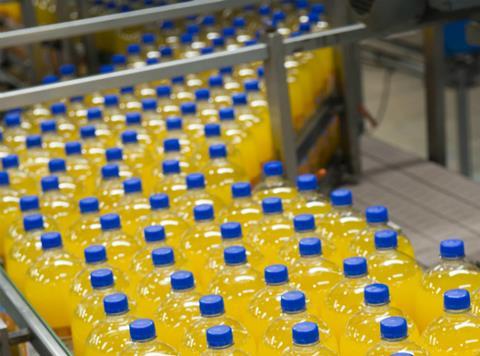 Princes has committed to more sustainable packaging with the launch of 51% recycled PET in all its plastic bottles.
The supplier – which produces an average of 900 million plastic bottles a year – today (18 May) announced it would begin rollout of its new packs this month across all its soft drinks and oils brands, which include Aqua Pura, Jucee, Olivio and Flora. It also manufactures own label products in plastic bottles for national retailers.
Princes expects to have transitioned to the new packs across all branded and own label products by the end of September, using rPET from the UK through its packaging supplier Plastipak and its recycling affiliate Clean Tech. The Napolina owner said it had been "working with our supply partner to improve levels of rPET for some time, and our long-term commitment has enabled direct investment in UK PET recycling".
While rPET came at a premium due to limited availably of quality feedstock, Princes expected the tightness to ease "as consumer behaviour and local authority management of waste streams progress".
Princes estimates it produces 7% of all plastic bottles used in the UK each year. The company's corporate relations director David McDiarmid said it had a strong track record in sustainable packaging, "having pioneered the use of rPET back in 2009 and progressively increased its use in all the drinks we produce as availability and supply improved to the point where we attained a 25% inclusion level in all soft drinks in 2015.
"We were also among the first to market with the innovative switch to double-strength squash in 2008, which significantly reduced the amount of plastic packaging used in these products."
The move to 51% recycled PET was "a significant step for not only ourselves, but the wider grocery industry too" McDiarmid added. "We will not commit beyond what is possible but, clearly, we want to reach a position of fully recycled content for all plastics as soon as we can."