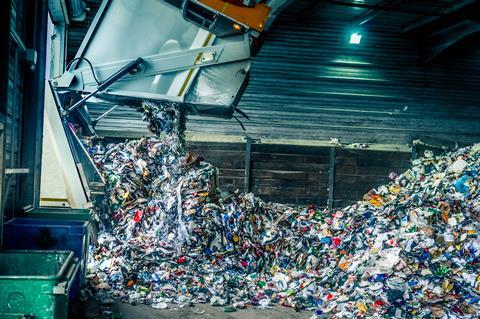 With just one week to go until the deadline for Defra's Resources & Waste Strategy consultations, time is nearly up for businesses to have their say. By responding, they can become an active part in the decision-making process on what England's future packaging waste system looks like.
Covering four areas of packaging and waste management (extended producer responsibility, waste collection consistency, a deposit return scheme and a plastic packaging tax), the consultations are a triumph in their own right – the outcome of years of lobbying for a fairer, more transparent waste system. They represent a commitment by government to transform England's packaging and waste system into one supported by a robust circular economy, as outlined in Defra's Resources & Waste Strategy published in December.
Thousands of businesses and organisations are reliant on an effective packaging and waste system. The outcome of these four consultations will be far-reaching. However, it is producers who will be impacted the most, following the introduction of a new finance model in which they shoulder the full net costs of packaging waste recovery under an extended 'producer pays' model.
Currently, producers are responsible for around 10% of the costs associated with packaging recovery. Under the proposed changes up for consultation, compliance costs for producers are expected to increase tenfold as the remaining 90% of packaging waste costs are allocated to their collective responsibility.
I was interested to discover a few weeks ago that about half of Ecosurety members we spoke to were planning on using their trade associations to respond to consultations on their behalf. Agreed, the consultations are complex and time-consuming – and yet, we have urged our members to recognise that the view of their trade association represents a blended view for the industry and will lack the detail that an individual business can offer. Producers should be aware their own response to the consultations will provide crucial depth of insight and guidance to government policy makers.
Increased costs and depth of insight aside, producers should also regard this series of consultations as a unique opportunity to collaborate in the redesign of a packaging waste system likely to be in place for at least the next 20 years. The responses to this consultation will be of interest to consumers who are frustrated by the spiralling impact of their plastic waste on the environment, and their lack of control over a system they're intrinsically connected to. By making their response public, producers stand to raise their profile with their customers as well as improve a system that their business both finances and relies on.
Rather than suffer the changes that these consultations will bring in, producers must embrace the opportunity to engage. It is only through submission of a broad range of views that an effective packaging waste system can be built – one that must ultimately balance future economic growth with environmental responsibility. Make your voice heard.