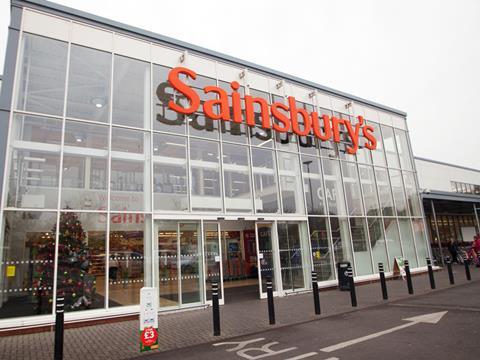 Sainsbury's has been named as the UK's greenest supermarket, according to a study into major food retailers' carbon footprints.

Sainsbury's was found to have the lowest emission levels compared to its rivals, and had levels that were 12 times lower than Iceland, which faired worst in the ranking, according to the research from Engaged Tracking.

To create the data, analysts measured each supermarket's 'emissions intensity' - the amount of carbon emitted by a company for every pound of revenue it earned for the year ended December 2016, as this was the most recent year there was comparable data for all of the supermarkets available.
Iceland was found to produce an intensity of emissions that was 34% higher than the average of its competitors. Discounters Aldi and Lidl, meanwhile, came eighth and ninth in the ranking respectively.

"In implementing eco-friendly policies, driven by a desire to attract customers and investors who increasingly appreciate and demand them, retailers like Sainsbury's are changing the game," said Sam Gill, CEO of Engaged Tracking. "Sainsbury's has recognised that as a food retailer its supply chain depends on the health of the natural environment. But other supermarkets are not grasping this fast enough. Iceland, Aldi and Lidl make big claims about creating value for customers but they are not doing enough to protect their customers' environment."

Engaged Tracking further applauded Sainsbury's statement that the ranking should push "budget supermarkets to replicate the excellent work of a company like Sainsbury's".
Richard Walker, Iceland's MD, said the figures do not correlate with its own analysis of its carbon emissions. "We are unable to comment on specific figures," he said, adding that Iceland has taken "industry-leading steps to reduce our impact on the environment including committing to remove palm oil from all own label food products by the end of the year and remove plastics from all own label packaging by 2023. Both of these initiatives will have a significant secondary influence on carbon emissions and we continue to lead in this area."
Even environmental organisations have questioned the validity of the study, and emphasised that other factors should have been considered by Engaged Tracking when outlining what makes a green supermarket. Kate Blagojevic, head of energy at Greenpeace UK told the Grocer that supermarkets' responsibility to be environmentally-friendly extends far beyond their co2 emissions.
"Supermarkets urgently need to reduce the volume of throwaway plastic packaging they put in circulation - currently 800,000 tonnes every year, as well as source sustainable and ethical products and limit food and water waste," she said. "We are already seeing the early impacts of climate change being felt around the globe. Customers do not have the capacity to check supermarkets' suppliers, social rights and animal welfare standards, for example, so they count on supermarkets to meet these expectations."