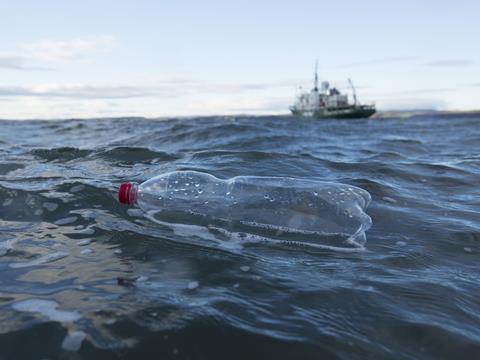 The government has claimed it has received "overwhelming support" for taxation on single-use plastics, despite businesses expressing major concerns over the potential economic impact of the move.

Chancellor Philip Hammond said there had been an "extraordinary" level of backing for fiscal measures, after the Treasury received an unprecedented 162,000 responses to a consultation.

Yet the official summary of responses also revealed big worries among manufacturers over the unintended consequences of taxation to tackle plastic pollution.

Tens of thousands of individuals expressed enthusiastic backing for taxing many or all plastic used in packaging. But businesses have warned the government's plans would not work without fundamental reform of packaging waste regulation.

The Treasury said the massive public response showed it had a mandate for pushing ahead with taxation. It could be used to encourage greater use of recycled plastic in manufacturing, discourage the use of difficult-to-recycle plastics and reduce demand for single-use plastics, such as coffee cups and takeaway boxes, it said.
It said it would publish a strategy later this year, alongside plans for a so-called bottle deposit return scheme, as part of its wider strategy to double resource productivity and avoidable waste by 2050.

However, the summary revealed producers and manufacturers feared "potential unintended behavioural consequences" of taxes, which could "shift demand towards materials with more damaging environmental impacts or increase product waste".

It added that "almost all responses from producers" recommended reform of the widely criticised Packaging Recovery Note (PRN) system.
The Treasury added: "The government is committed to working with industry and other stakeholders as it examines these proposals in more detail.

"The government recognises that industry are concerned about coherence between any taxes or charges and PRN reform, as well as inconsistency across the UK. Government departments will continue to work closely together and with the devolved administrations to develop joined-up policy."
However, Sian Sutherland, founder of campaign group Plastic Planet, said the results of the consultation showed there was clear support for "heavy taxes" on manufacturers that continued to use single-use plastics.

"The public have spoken and we are asking our elected government to show real leadership now," she said.

"That means much more than a tokenist tax on unrecyclable plastic or a bottle deposit scheme. After a year of noise throughout the UK we need proper action rather than a sticking plaster approach.

"The facts are now out there - only 9% of our plastic is recycled in the UK. The only answer is to use less of this indestructible material in the first place and turn off the plastic tap. It must start with a dramatic reduction in the use of plastic to package our food and drink. We must incentivise those brands that are going plastic-free.

"Those who continue to use plastic must be taxed heavily and that revenue ring-fenced to build a waste management infrastructure that is relevant for today, not our plastic yesterday. Recycling - or what is actually always downcycling - plastic is not the answer."