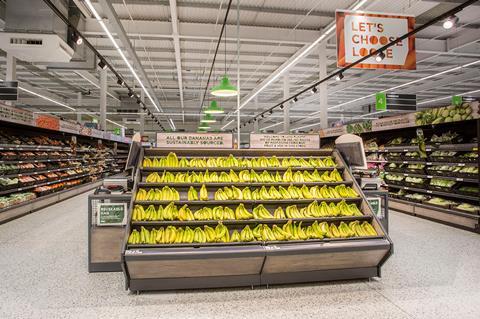 Sustainability is no longer a niche trend reserved for a select audience. The impact of Covid has shone a bigger spotlight on sustainability issues, and, as we learned in The Grocer's conference in March, nearly 50% of us have attributed an increased awareness to the pandemic. This has meant a focus on sustainability has now become a consumer expectation, with nearly every brand and industry realising they need to act and join in the fight in one way or another. But with an increasingly cluttered landscape, how can brands and retailers successfully communicate their credentials to shoppers in an authentic and relevant way?
Firstly, it is important to point out that whilst sustainability is now an essential part of any strategy, it is not always straightforward to get right. More consumers are waiting in the wings to point out when things go wrong than when something goes right. The likes of McDonald's, which replaced its plastic straws with environmentally-friendly straws that turned out to be non-recyclable, is a prime example of initiatives going awry.
Coupled with this, there are several key barriers that get in the way of shoppers truly embracing sustainability. Shoppers' current perception is that it is more expensive to make sustainable choices and, as L'Oreal Paris discovered, it is sometimes not always clear to shoppers what they have to do. A survey commissioned by the brand revealed nearly half of all consumers find the different recycling logos too complicated.
But, being at the heart of shoppers' lives, grocery retailers and fmcg brands have the power to make a positive impact on consumer behaviour and overcome these and other barriers. If you think back to 2015, it was alien to bring our own shopping bags into store. Now it is second nature.
And if you look at more recent initiatives, you can see further examples of things going well. Danone and Arla have joined forces with Too Good To Go on their 'Look, smell, taste, don't waste' campaign, which is reclassifying the expiry dates on products, re-educating shoppers and driving a reduction in food waste. On the retailer side, Asda has launched a 'Greener at Asda Price' with the view that nobody should be priced out of making a greener choice.
These initiatives have a number of key things in common. They are genuine, authentic and are going to make an actual difference to the world, rather than just generate PR headlines. It is therefore imperative for brands to find a genuine sustainability initiative that is not only relevant directly to them and the consumer, but is a long-term commitment to driving change. If a brand is not sure they can do this, it may not be time for them yet.
Once this initiative is defined, the next job is to raise awareness and educate shoppers to drive understanding, purchase intent and ultimately behavioural change before they even reach the shelf. This is where the power of commerce marketing can make all the difference. With its ability to not only deliver this much-needed awareness and education, channels like geo-targeting, programmatic and proximity social give brands the time, creative and targeting capabilities to land key messages and educate shoppers on their sustainability credentials way ahead of their next visit to store.
There is no doubt sustainability is only going to become more important to shoppers. As such, brands and retailers need to think carefully about which initiatives they launch and how to clearly communicate them to drive true behavioural change.
But one final warning: this is not a competition. Brands and retailers need to be in this together and any hint of trying to outshine competitors will put you firmly in the McDonald's camp.