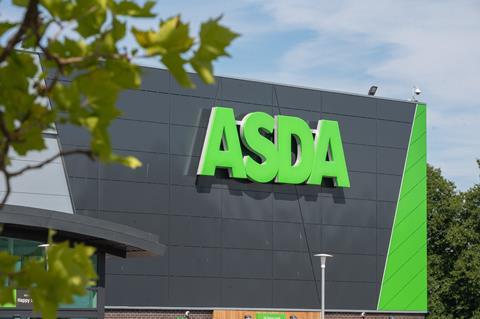 It's incredible to think it is two years since we first opened our sustainability trial store in Middleton, Leeds, in a brief window between Covid-19 lockdowns.
Asda Middleton offered more than 70 household staples in a refillable format, including cereal, tea, coffee beans, oats, rice and pasta and branded favourites such as Kellogg's, Quaker Oats, PG Tips and Napolina. It also featured double our usual amount of loose produce, a recycling hub for 16 different streams of difficult-to-recycle materials and a range of other reduce, reuse and recycle propositions.
We followed that opening by introducing three more refill stores: in York, Toryglen in Glasgow and Milton Keynes. These continued the test and learn approach by introducing new brands and layouts to try and make refills as accessible as possible. We've learned so much about how to operationalise this completely different way of retailing and we're so grateful to the suppliers and partners who've persevered with us in this transformation.
We've also learned so much about how our customers engage with the proposition. Later this month we'll be supporting the publication of research led by Wrap into the triggers and barriers to participating in refill, as well as the results of our intervention to tackle those barriers through an intense focus month in our York store.
Refilling your own containers and paying per gram of product is a fundamentally different way of shopping in a supermarket. We're asking our customers to take on extra tasks, not least comparing pricing per gram to the pricing per packet they're used to. We weren't surprised to find out making this comparison was tricky or that value for money was a highly motivating driver to take part. Now more than ever, customers' minds are focused on finding ways to manage their food budget and though in reality the operating costs of refill are much higher, customers quite reasonably expect to pay less for a packaging-free item.
Sharper like-for-like pricing isn't the only way refill can save our customers money – we were surprised by how many people chose refill as a way to buy only as much as they need, rather than buying big packets of things that don't get used up, delivering an added environmental bonus of reducing food waste.
In fact, so many ways of reducing the environmental footprint of our shopping can help households save money. Our customers are welcoming a range of ideas beyond packaging reduction. With the average family throwing £500 worth of food in the bin each year, tackling food waste is more relevant than ever.
At Asda we are in the process of removing best before date codes on almost 250 produce items in response to research showing how impactful this could be in keeping good food out of the bin, while also offering online and back-of-pack tips and ideas for leftovers. With the huge concern around energy, our energy-efficient product range is more attractive than ever, and we are exploring opportunities to support customers in reducing waste of any kind.
Of course, these themes are true throughout our supply chain too. We're pleased to see a renewed focus on elimination of waste at every step and we have expanded our approved redistribution routes to ensure any food and goods that can't be sold go to a good home. Suppliers are working to manage their costs through a range of smart environmental actions – using less or reusing resources like water wherever they can, improving the recyclability of packaging, and building in climate and weather resilience to crop supply chains.
These are all key parts of protecting our customers from both planet and price risks.