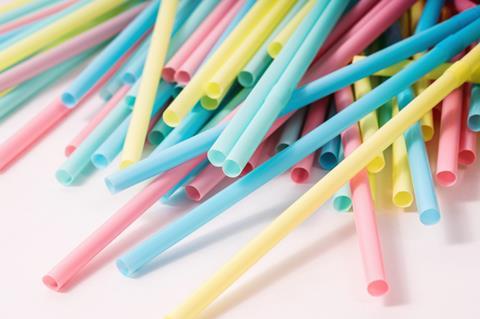 Whole Foods Market is replacing plastic straws in its UK, US and Canada stores with paper versions from July.

The straws will be replaced with recyclable and compostable paper alternatives, which are certified by the Forest Stewardship Council. Customers with disabilities will still be able to access plastic straws after the change comes into force.

The move will make it the first national grocer in the US to ban plastic straws as options in its juice bars, coffee bars and cafés.
Whole Foods is also introducing smaller produce bags and new rotisserie chicken bags that use less plastic. These combined changes will save an estimated 800,000 pounds (362 tonnes) of plastic each year, it said.

The Amazon-owned retailer has already scrapped plastic bags at checkouts and polystyrene meat trays, and offers salad boxes made of compostable materials.

"For almost 40 years, caring for the environment has been central to our mission and how we operate," said Whole Foods Market president and chief merchandising officer AC Gallo. "We recognise that single-use plastics are a concern for many customers, team members and suppliers, and we're proud of these packaging changes, which will eliminate an estimated 800,000 pounds of plastics annually. We will continue to look for additional opportunities to further reduce plastic across our stores."